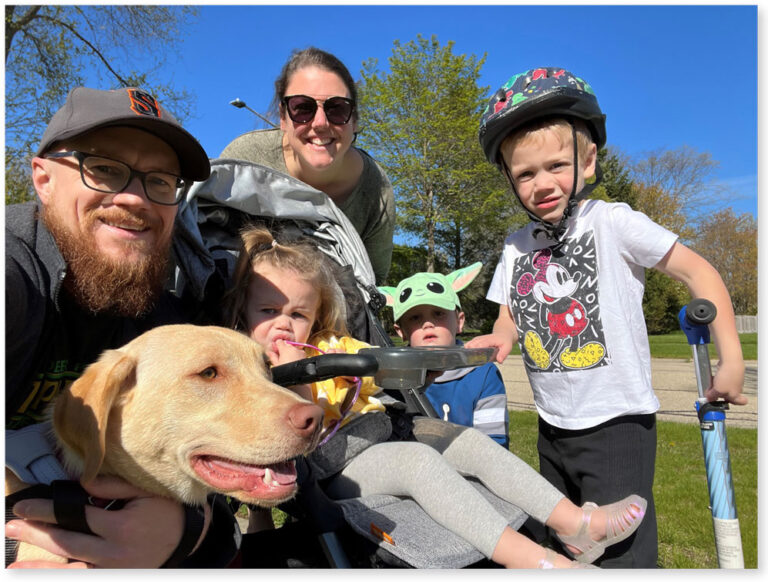 The Making Things Happen column features CAS and iCAS members who serve the associations in many capacities and enrich the volunteer experience for all. 
As a former teacher and career changer, Jason Nikowitz, FCAS, brings a unique perspective to his role as volunteer chair of the Student Programs Task Force, a subgroup of the CAS University Engagement Advisory Working Group.  
His distinctive viewpoint was apparent when the group was working on curriculum reviews and updates for the CAS Student Central Summer Program, a free, eight-week, online program designed by practicing actuaries to support university students' career growth. The program provides students with technical and soft skill development in addition to mentorships and networking opportunities. Nikowitz took on a very heavy workload in updating several course modules and providing fresh, new content as well as interactive assignments and activities to boost engagement among the students. In addition to his work with the summer program, Nikowitz has been critical to the success of several virtual student programs. 
I'm most proud of how passionate all the other members of the committee are. Their energy and creativity make our meetings fun, and we end up with some great ideas on how to continue to improve our interactions with the students.
"In general, my goal is to support the task force as it develops programs to connect students with the CAS," Nikowitz said. "I believe it's integral to the success of the CAS and our profession that students can learn more about the actuarial career as soon as possible in their education." 
Nikowitz is excited about a new initiative to extend the organization's connection with students beyond the summer and into the school year by inviting students to apply for a year-round program. This allows the CAS and volunteers to support them throughout the school year, especially on their actuarial journey. 
"I'm most proud of how passionate all the other members of the committee are," Nikowitz said. "Their energy and creativity make our meetings fun, and we end up with some great ideas on how to continue to improve our interactions with the students." 
According to CAS University Engagement Manager Margaret Gaddy, Nikowitz is very goal-driven and deadline-oriented. He is always the first to complete his volunteer tasks and does it with high quality that goes above and beyond expectations. 
"Jason is someone who always knows the right questions to ask to bolster engagement and brainstorming within the working group," Gaddy said. "He can see the bigger picture with the working group projects and how they are contributing to the overall strategic goals of the CAS. Additionally, as a former teacher he is great at engaging with the students. He is relatable and pulls the students out of their shells to interact, which is very hard to do in a virtual environment. Jason's presentations for both the summer program and student programs have been consistently some of the highest rated presentations by our student participants." 
Nikowitz knew he wanted to volunteer as soon as he finished his FCAS exams. 
"The CAS is a great organization, and one of the reasons that's true is because of the awesome job its volunteers do," Nikowitz said. "I was eager to be a part of the CAS and give back." 
In addition to the CAS Student Programs Task Force, Nikowitz has also volunteered on the Predictive Analytics (PA) Project Task Force, iCAS Exam 3, Learning Enhancement Process Mentors Working Group, University Liaison Program, Syllabus and Examination Committee and Learning Enhancement Process Mentors Committee. He has served as a grader, writer and presentation mentor. 
"Grading helps me stay connected to the curriculum that our current students are experiencing, and I'm pretty excited about the new predictive analytics exam: I've been part of the writing task force," Nikowitz said. 
Nikowitz has an associate degree in education from Harper College, a bachelor's degree from Purdue University in mathematics teaching and a master's degree from North Central College in curriculum and instruction. Before becoming an actuary, he taught high school math for five years. Since then, he has been working at Zurich North America for eight years, both in reserving and planning roles. In addition to his FCAS credential, he is a Certified Specialist in Predictive Analytics (CSPA) and Chartered Property Casualty Underwriter (CPCU). 
"I like to stay busy and productive with my time, and I think volunteering is a great way to have that productivity make the world a better place," Nikowitz said. "I feel very fortunate to have the career I have, and I'm happy to do what I can to help others progress on their actuarial journey. It also provides a great way to network with other actuaries in the industry in a structured fashion." 
Fun fact: Nikowitz has a tattoo of Euler's Identity and two cats named Archimedes and Leonardo Euler, as well as a dog named Magnus Carlsen.