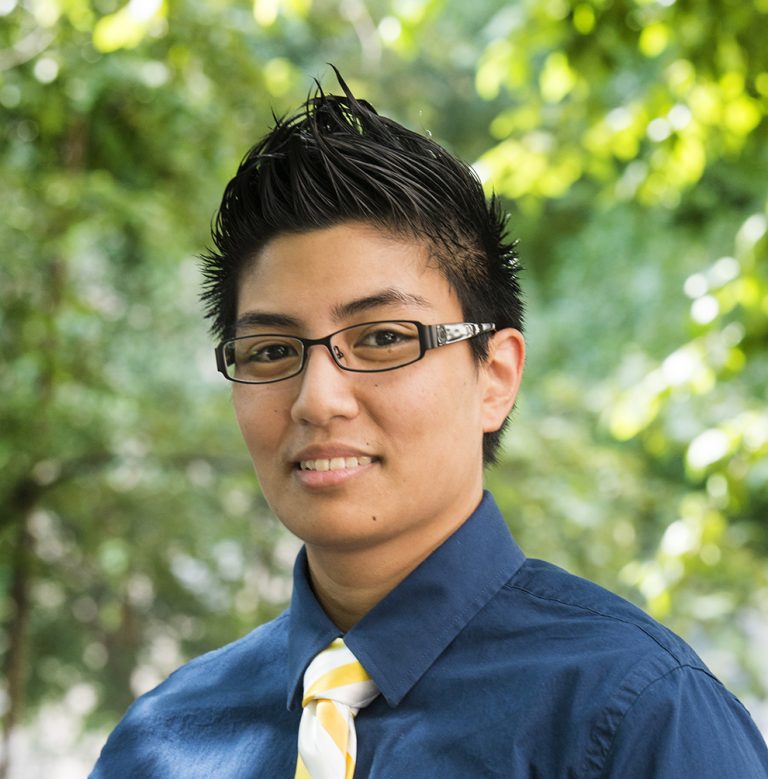 Welcome to the CAS Staff Spotlight, a column featuring members of the CAS staff. For this spotlight, we are proud to introduce you to Sonja Uyenco.
What do you do at the CAS?
I lay out the very publication you are reading right now! My work also includes Future Fellows and the postcards, registration brochures and onsite programs for CAS meetings and seminars. Pretty much if it is printed, I designed it.
What do you enjoy most about your job?
I enjoy coming up with designs and the challenge of making a layout fit together like a Tetris puzzle, especially when a small change completely rearranges a whole layout.
What's your hometown?
Fort Washington, Maryland.
Where'd you go to college and what's your degree?
B.A. in Studio Art with Graphic Design concentration at University of Maryland — Go Terps! My favorite animal happens to be the turtle, but that didn't influence my decision to go to UM.
What was your first job out of college?
Graphic design specialist at Corporate Executive Board.
Describe yourself in three words:
Introverted adrenaline junkie.
What's your favorite weekend activity?
During the winter it's snowboarding, but for the rest of the year it depends. I actually love staying home and having nothing planned on weekends because that is when I recharge from doing most of my other favorite activities, like weightlifting, capoeira and archery, during the week.
What's your favorite travel destination?
Hawaii. My grandmother lives there, so I visit often. It would be perfect if I knew how to surf, but I panic easily in open water, so I stick with snorkeling beside the sea turtles.
Name one interesting or fun fact about you:
Despite all my tattoos, I'm scared of IV needles.