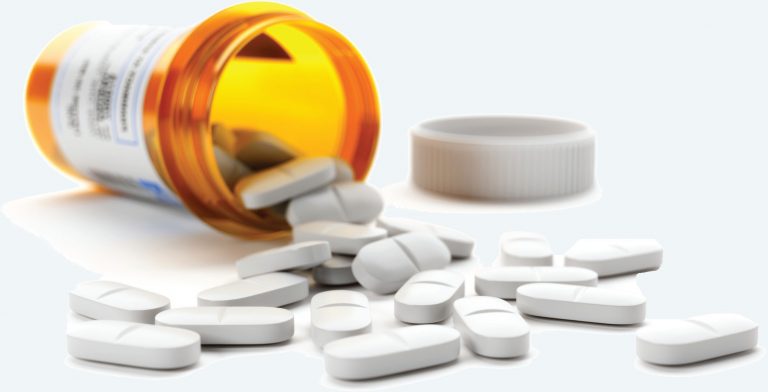 Who can resist a silver bullet? At least, that's what long-term opioids appeared to be in the mid-1990s. Carrying promises to quell the worst physical pain without being habit-forming like those old-fashioned, short-term narcotics of yesteryear, long-term opioids arrived at the scene not a minute too soon — or so it seemed.
Twenty-five years later, the silver bullet continues to affect liability coverages, including workers' compensation, general liability (GL), directors & officers and errors & omissions. During the CAS Annual Meeting session, "The Opioid Epidemic and Insurance," Mark Pew, senior vice president of product development and marketing for Preferred Medical, and Kevin Harris, an attorney with BatesCarey, LLP, provided insight into the epidemic's complexity and how it is affecting property-casualty insurance.
Pew provided insightful context into the epidemic's prelude starting in the early to mid-1990s by discussing four practically simultaneous trends that fueled the spread of long-term opioid use. First, doctors at that time were being criticized for not taking their patients' pain seriously enough. "They were actually held accountable by their associations, by government and, most especially, by patients for not providing adequate pain relief," Pew says.
Second, Purdue Pharma launched OxyContin with marketing that downplayed the potential for addiction.
Concurrently, the third development was the introduction of the pain scale. Although intended to make pain, which is highly subjective, into an objective criterion for selecting a treatment modality, it led to doctors prescribing more potent pain killers.
Fourth was the advent of patient surveys that greatly affected prescribers who wanted positive reviews from patients because they could impact their careers.
In this backdrop, it is no wonder that clinicians began prescribing long-term opioids.
The opioid epidemic has taken place in three waves. The first wave began in the 1990s. By 2003, a few people, including Pew, who works in the workers' compensation sphere, began to notice the horrific consequences long-term opioids were having on injured workers, including inappropriate polypharmacy regimens, i.e., chasing symptoms with more drugs, dependence, addiction and even death.
Then came the second wave. While the evidence of opioid-related harm was coming to light through research around 2010, heroin addiction was spreading beyond the stereotypical street junkies. From household-name celebrities to ordinary people, who had become addicted to prescription opioids, began turning to the underground heroin market for relief, Pew explains.
Finally, there is the current or third wave focused on synthetic fentanyl and various analogues that are less expensive but more potent than heroin. The majority of overdose deaths now are not from prescription opioids or heroin but from fentanyl.
Opioid Litigation
Beyond the large, headline-making settlements, legal developments resulting from opioid litigation are creating new liability risks for other social problems. This could affect insurers and their clients, warns Harris, who specializes in general liability insurance law.
The theories of liability are novel and complex. For example, state and local governments, which have filed the most cases, have sought financial remedy for the public expense caused by the opioid epidemic. Connecticut Judge Thomas Moukawsher dismissed several opioid cases filed by Connecticut cities because plaintiffs would never be able to prove which defendants caused the harm. Any attempt to allocate liability and damages among the defendants, the judge observed, would lead to "junk justice," Harris says.
Not long ago, judges favored the insurance industry's positions on opioid cases, he observes.  However, judicial attitudes are beginning to shift. Several courts have recently held that government plaintiffs alleging past economic losses due to opioid abuse could trigger insurers' duty to defend, Harris observes. While courts have found a potential for coverage under the exceedingly broad duty to defend standard, developments in the underlying litigation raise questions about the duty to indemnify the pharmaceutical industry for its liability, he adds.
Legal developments resulting from opioid litigation are creating new liability risks for other social problems that could affect insurers and their clients.
In particular, GL policies are intended to cover past damages incurred as a result of "bodily injury" to specific people.  However, in the underlying claims filed by governmental entities, plaintiffs have sought to prove their claims through "aggregate" statistical data, rather than evidence of harm to particular individuals.
Further, Harris says, acknowledging the complex issues of causation noted by the Connecticut judge, government plaintiffs have generally abandoned their claims for past incurred costs in favor of claims for public nuisance, seeking prospective equitable relief that would fund programs to prevent (or "abate") potential future opioid-related harms. These "abatement" measures, Harris notes, may fall outside the class of past "damages" that GL insurance covers.
Although most opioid litigation is currently stayed, years of opioid litigation experimentation have created a "playbook" of strategies and approaches for those who have been harmed by other social problems, such as the costs of obesity and the impact of social media, he warns.
As a result, he advises underwriters to holistically evaluate current and prospective insureds before offering GL coverage. "You really do want to follow up on different kinds of threads," he says. To gain a broader look at potential liability, he advises looking beyond a potential insured's revenues and loss runs. Research should also include asking questions about any pending lawsuits and a company's position within its industry, adherence to laws and regulations and treatment in the media.
Both presenters' comments are a reminder that the opioid crisis and its vast implications are far from over. Successfully treating chronic pain still eludes the medical community, which is becoming more open to alternative approaches in the hopes of success. Pew is concerned that the efforts to address the opioid crisis have been delayed due to the COVID-19 epidemic. Also disconcerting is the extension of liability in recent case law at a time when the costs of liability coverage were already expanding before the epidemic began.
---
Annmarie Geddes Baribeau has been covering insurance and actuarial topics for nearly 30 years. Find her blog at www.insurancecommunicators.com.