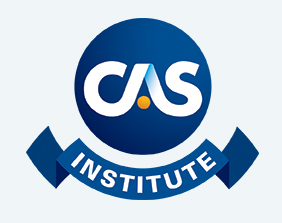 The CAS Institute (iCAS) is changing its requirements for the Certified Specialist in Predictive Analytics (CSPA) credential and is now offering a waiver for CSPA Exam 3 to candidates who have passed CAS Modern Actuarial Statistics (MAS) Exams I and II. This newest waiver was made possible by moving some material from CSPA Exam 3 to CSPA Exam 2, aligning it more closely to MAS I and MAS II. Since the Exam 3 material on causal inference is not covered in the MAS Exams, candidates who apply for the waiver will be required to take a short virtual course to learn the missing material.
This change is one of several waivers already available for CAS members and candidates. Currently, candidates who have passed CAS Online Courses 1 and 2 and CAS Exam 5 are eligible for the CSPA Exam 1 waiver. Furthermore, CAS candidates who have completed the CAS Course on Professionalism are exempt from the iCAS ethics course requirement. With the assistance of the above waivers, candidates meeting all the necessary requirements may only need to pass CSPA Exam 2 and the CSPA Case Study Project to earn the CSPA credential (see table below).
CSPA Exam 2 is offered through The Institutes during its four exam windows throughout the year. The twice-yearly CSPA Case Study Project, in which candidates can apply knowledge on the exams to solving a real-life business problem, typically begins two to three months after each offering of CSPA Exam 3. In 2021 the Project's first sitting begins on January 15. CSPA Exam 3 will be offered in May (exact date to be determined after finalization of the CAS Spring Exam schedule). Start dates for the Fall 2021 CSPA Exam 3 and Case Study Project have not yet been determined.
Complete information on all the waivers and the appropriate waiver request forms can be found on the iCAS website. Once a waiver is approved, candidates must join The CAS Institute before the waiver is officially issued.