The CAS University Award Program recognizes innovative and exemplary ways that universities are preparing students for careers in the property-casualty insurance industry. The recipients for 2019 are Illinois State University, University of Connecticut and University of Toronto. Each school will receive a $5,000 award to further enhance their programs. They will be recognized during the 2019 CAS Annual Meeting, November 10-13, 2019, in Honolulu, Hawaii.
Introduced in 2016, the goal of this annual award is to help promote and share ideas within the academic community and to celebrate and honor universities doing extraordinary work of preparing future P&C actuaries. The selection process is extremely competitive, with 33 schools throughout North America, Asia and Australia having sought recognition. Winners of the 2019 CAS University Award Program were determined by a panel of judges from the P&C insurance industry.
"The award program has entered its fourth year, and we have made innovation the center of our evaluation process," said Chris Coleianne, FCAS, CAS University Award Program chair. Award applicants were asked to share the innovative ways they have incorporated P&C concepts into their curriculum, research and industry engagement. "It's so exciting to see how the schools have continued to change and adapt their programs to prepare their students for careers in the property and casualty industry," said Coleianne. "This year's winners have distinguished themselves among the many strong applicants."
Meet The University Award Program Winners
University of Connecticut
The University of Connecticut (UConn) actuarial science program has eight actuarial faculty members, 14 adjunct professors and over 500 actuarial students. As a winner of the CAS University Award in 2016, the school had to wait three years to apply for the award again. During that time, UConn continued enhancing its P&C focus across the three key areas and reemerged as a two-time winner.
UConn's program highlights include the following:
UConn added a required P&C ratemaking course for all actuarial science majors and a P&C reserving course. Students concentrating on P&C subjects can choose courses that expose them to all subjects covered on CAS Associate-level exams. Actuarial students are also trained in relevant programming languages and are required to take two writing courses.
Another required course, the Foundations of Actuarial Science, is a business-oriented actuarial class incorporating a moderated panel to study risk analysis for a publicly traded company. Over the course of the semester and through instructor-moderated discussions, students gain a deeper understanding of the role that P&C insurance can play in managing risk.
Beginning in their sophomore year, actuarial students can take a case studies course in actuarial science that can give them realistic experience in P&C subjects and can hone their critical thinking and communication skills. Industry partners contribute real-world, business issues material that is incorporated into the course's case studies.
Another opportunity for real-world exposure is through an internship program developed in partnership with the State of Connecticut Department of Insurance, led by Chief Actuary Wanchin Chou, FCAS. Interns receive course credit as they fulfill rotations, half on the P&C side and half on the life side.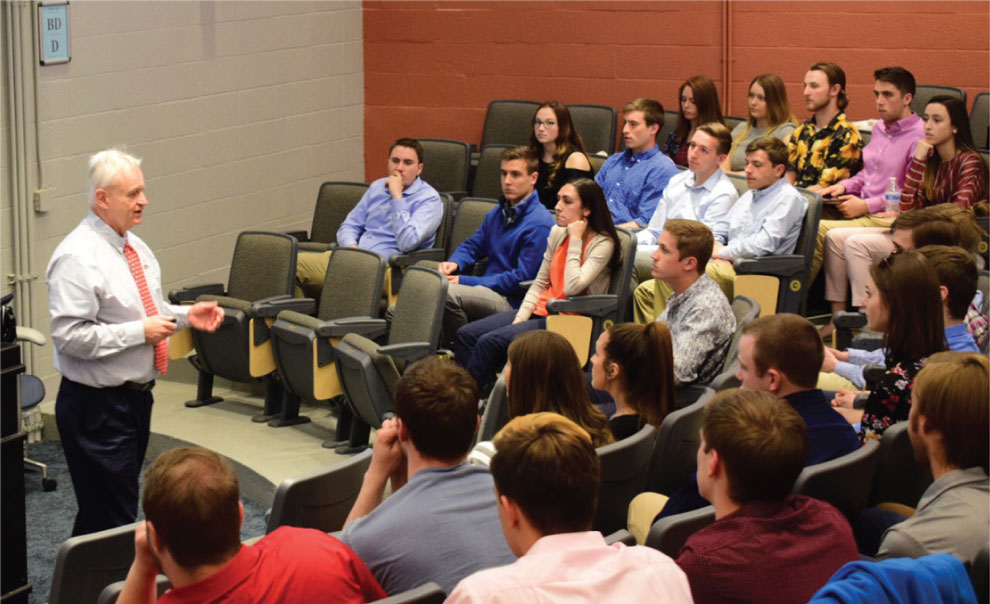 "We are grateful for the outstanding support that the Casualty Actuarial Society provides to colleges and universities," said Jim Trimble, UConn's actuarial science program director. "CAS support benefits the students, the schools that offer such programs, and the insurance profession. We look forward to continuing our partnership with the CAS to further enhance our property and casualty offerings."
University of Toronto
The University of Toronto's actuarial science program has five actuarial faculty members, more than 10 adjunct instructors, and about 228 actuarial students. The university impressed the judges with its focus on P&C insurance as shown in the following examples:
The university offers a wide range of actuarial courses related to P&C insurance, including a three-course P&C series taught by seasoned CAS Fellows working in the Canadian P&C industry: Reserving Methods for P&C, Ratemaking Methods for P&C and Advanced Methods for P&C (incorporating catastrophic pricing) and Reinsurance Pricing and GLM applications to P&C.
Several opportunities are available for real-world exposure to the P&C industry through various courses and programs. These include a case studies and communications course focusing on presentation skills, a peer-mentorship program embedded into a data science course for actuarial students, and the actuarial club's mentorship program pairing industry professionals with students.
Collaborations with P&C industry partners with professors and students to conduct research aim to produce highly innovative and implementable models and methodologies to solve real-world problems in P&C insurance.
"We are thrilled to receive the CAS University Award this year! University of Toronto has been building a world-class actuarial science program for decades and, in the past few years, the addition of a suite of P&C courses has further elevated our profile in the P&C insurance sector," said Professor Vicki Zhang, associate chair, Undergraduate Studies in Actuarial Science. "We feel honored and energized to be recognized for our efforts. We also want to take this opportunity to thank all our amazing industry instructors who had devoted huge amount of personal time to enrich our program. They are our partners in the truest sense. And of course, thank you CAS, for the award!"
Illinois State University
The Illinois State University (ISU) actuarial science program has 22 actuarial faculty members who teach required classes to 180 actuarial students. As a winner of the first CAS University Award in 2016, the university continued developing its P&C curriculum and research as well as growing its industry engagement.
ISU incorporates a wide variety of P&C topics into the undergraduate and graduate curriculum. Classes cover material on all of the CAS exams, VEEs and ACAS-required online courses. Some of ISU's program highlights include:
The program is oriented towards practical actuarial professionalism, training students for real-world actuarial work. Students are required to get actuarial internships, and the majority fulfill this requirement at P&C companies.
Students can also participate in "internship-like" experiences through programs like Pinnacle Actuarial University, which pairs students with analysts from a consulting firm to conduct projects on current P&C topics.
The university hosts a Predictive Analytics Competition, supervised by P&C actuaries, and a Visual Analytics Competition organized by the ISU Katie School of Insurance.
The university prides itself on the involvement of students in research work with faculty, both in its actuarial and insurance programs. The faculty consistently produce high-quality research publications on P&C insurance topics. Based on the research by ISU's faculty and students, a symposium is organized each year by the Katie School, which also publishes the research studies online. Last year's symposium was "Disruptors, Distractions, & Drones."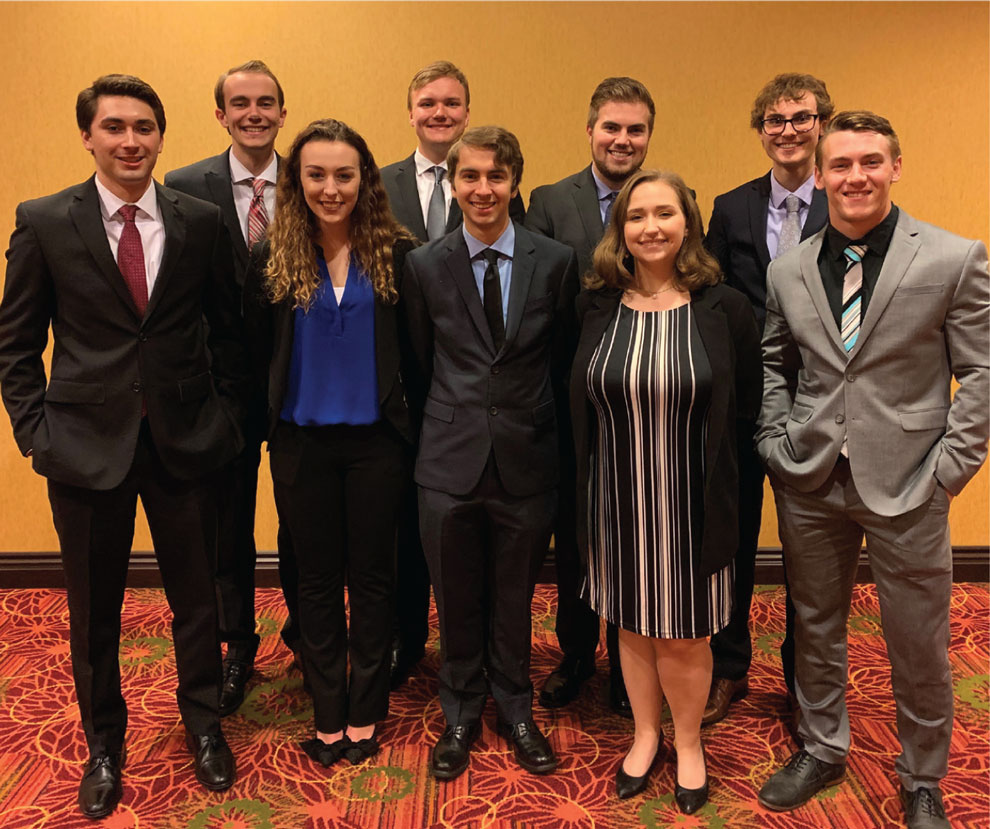 "We are extremely happy that Illinois State University is a winner of the 2019 Casualty Actuarial Society, the second time after receiving it in the inaugural competition in 2016. It is a great honor and a great motivator to continue our work dedicated to the future of the actuarial profession."