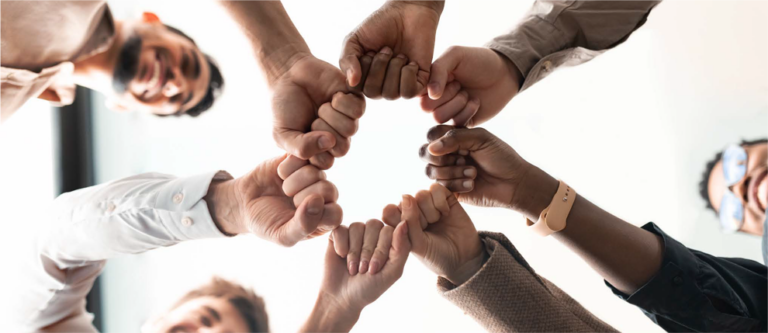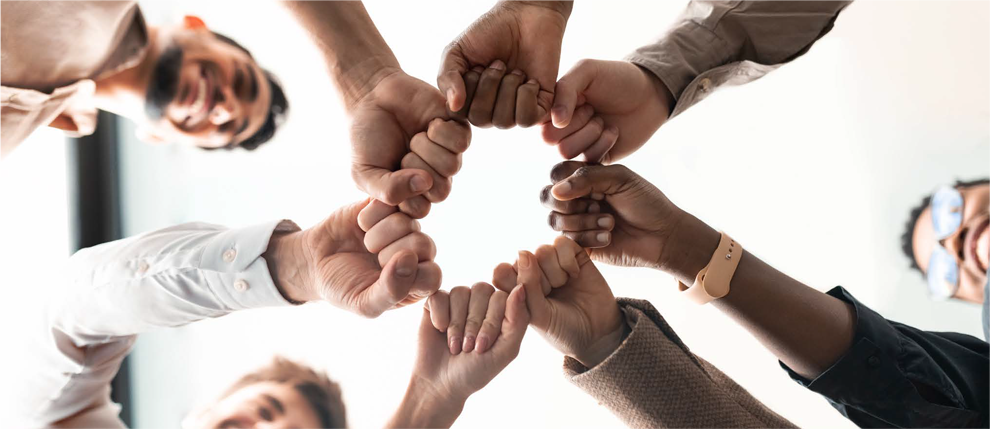 Since 2020, the International Association of Black Actuaries (IABA) has conducted an annual Work Culture survey amongst its professional members (those employed in the actuarial field). The purpose of the anonymous survey is to better understand the impact of diversity, equity and inclusion (DEI) practices within the industry. The survey allows us to get a pulse from the perspective of Black actuaries on what industry practices are working and where we need to see improvement. 
Each year, survey results are compiled, and a high-level overview of the results (e.g., themes, areas of success, areas of concern, etc.) is shared with IABA's corporate partners. IABA extrapolates common themes, areas of success, concerns and improvement based on responses and experiences of the membership. These efforts are intended to drive measurable change in the industry. Common themes can help illustrate how the industry is doing from a DEI perspective and shape practices of actuarial employers going forward. 
2022 survey results
The Work Culture survey primarily consists of several multiple-choice questions focused on employment. Response options include strongly agree, agree, neutral/neither agree nor disagree, disagree and strongly disagree. Below summarizes 2022 survey results, organized by responses in comparison to prior years. 
Major Improvement in Respondents Who Agree: 
I am satisfied with my opportunities for professional growth.
General Improvement in Respondents Who Agree:
I have a clear understanding of my career or promotion path.

My supervisor and I have a good working relationship.

I understand how my work impacts the organization's business goals.

My organization, overall, is dedicated to diversity and inclusiveness.

My actuarial department/team is dedicated to diversity and inclusiveness.
Decrease in Respondents Who Agree:
Communication between senior leaders and employees is good in my organization.

Management within my organization recognizes strong job performance.

Senior management and employees trust each other.
Consistent Number of Respondents Who Disagree:
I have an employer-sponsored mentor at my workplace.
Based on the 2022 responses, it appears IABA members have a better understanding of how they fit into their respective organizations and how their work impacts business objectives. There was also a general uptick in respondents who believe employers are committed to DEI, and many more respondents seemed satisfied with job/profession growth opportunities compared to prior survey results. These are all positive signs that the industry is moving in the right direction in regard to DEI. There was a decrease, however, in positive responses to questions related to strong communication and trust between senior leaders and employees, as well as recognition of strong job performance. Communication and trust are issues companies in general have struggled with over the past few years — especially since the beginning of COVID-19 — and is the result of many employees now working remotely. Companies should explore ways to improve/restore communication and trust within their organizations as the workforce continues to transition and evolve. 

A notably shocking survey response is that over 60% of survey participants responded that they do not have an employer-sponsored mentor at their current employer. This response is consistent with prior years and needs to be addressed. Mentors, coaches and counselors are integral to employees' development and career trajectories. This is especially true for diverse employees who may have difficulties navigating the workforce due to cultural differences and systemic biases, amongst other problems. Survey results suggest actuarial companies need to make more of an effort to ensure that these employees have the support needed to excel and thrive in their careers.  
The IABA Work Culture survey also included open-ended questions to better understand the needs of its members and what actuarial employers can do to improve their workplaces. Following is a summary of these questions and responses from survey participants: 
What makes you feel included/supported in your workplace?
Engagement emerged as the main theme identified in the responses to these questions. Survey participants want to be included in meaningful work that makes them feel like they are a part of a team and contributing to the overall business objectives of their organization. Related to engagement, survey participants also want opportunities to voice their opinions and thoughts and for them to be given consideration. Survey participants noted that DEI initiatives and career planning/mentoring make them feel included and supported in the workplace. 
What do employers need to do/know to better support/advance Black actuaries?
This question elicited a few key themes. One theme related to advancing Black actuaries is communication. Survey participants noted that expectations for career advancement and promotion should be clearly communicated and standardized. These suggestions can help mitigate bias and favoritism as it relates to the promotion process.  
Another theme identified is DEI. Survey participants believe it's important that employers demonstrate a long-term commitment to DEI to support Black actuaries; it shouldn't be just a fad. To support Black actuaries, participants believe employers should make an effort to understand the obstacles faced in the workplace, such as unconscious bias and non-diverse teams, and actively address these impediments. 
What are some things you've experienced at your current or past employer that have built retention?
Survey participants identified several suggestions that employers could use to retain talent, including: 
Career assistance — Exam support, rotations/new opportunities and mentorship.

Work culture — An actuarial community that exhibits camaraderie among colleagues, conducts team building activities, engages in community service and offers flexibility and support.

DEI — Leadership that demonstrates a commitment to DEI, have Black representation in the workplace and support for participation in organizations like IABA.

Recognition — Career progression for strong performers and incentives/rewards for outstanding work.

Communication — Clear and publicized expectations and competencies.
What is one thing you wish your current or former employer knew that would help improve retention?
Survey participants provided very insightful responses. A few direct responses include: 
There is no one-size-fits-all solution for employee engagement. Listen to and take into account individual employee's needs.

Leadership should proactively sustain employee morale rather than reacting only when employees are unhappy.

Invest in growth and advancement of Black employees.

Diversify the experience for employees and provide challenging opportunities.

Black representation is extremely important.

Communicate with employees, especially one on one.
Conclusion
One of the products of our first Work Culture survey, was the development of the IABA report, "Recommendations for Employers in North America to Increase the Number of Successful Black Actuaries." The intent of these recommendations is to assist employers with building a more diverse, equitable and inclusive work environment. The recommendations are the result of countless conversations with members, sponsors and industry partners, as well as IABA's 25 years of experience addressing underrepresentation in the actuarial profession. To date, this report remains one of IABA's most powerful tools.  
Our hope is that with consistent implementation of these recommendations, keeping a pulse on Black actuaries' experiences through our Work Culture surveys and participation in IABA programs and initiatives, we can work together to build a more diverse, equitable and inclusive profession.
---
Dwayne Husbands is a senior manager in Ernst & Young's insurance and actuarial services practice in New York City. He has served at IABA president since 2020.