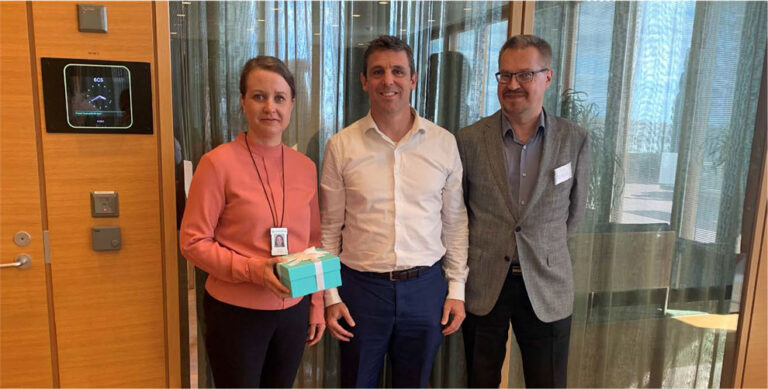 On April 21, 1922, in Helsinki, the Finnish Actuarial Association (FAA or Suomen Aktuaariyhdistys in Finnish) convened its very first meeting. The FAA celebrated their 100-year anniversary on April 28, 2022, by hosting a seminar and a dinner in downtown Helsinki. CAS International Member Services Task Force representative for Scandinavia, Robert B. Anderson, FCAS, had the opportunity to attend the event and meet with FAA President Annina Pientinalho and Vice President Harri Kuosmanen.  
Over its history, the FAA has contributed greatly to the advancement of actuarial science, particularly through the 1960s, with published works by Esa Hovinen, Erkki Pesonen and Teivo Pentikainen. Finland also has a strong actuarial program at the University of Helsinki.  
The FAA has a current active membership of about 350 actuaries with about 100 of them fully credentialed within their system. The Finland non-life insurance market makes up about 21% of the Finland insurance market (life insurance 17%, pensions 62%) and is dominated by three local carriers, OP Financial Group, LähiTapiola and If P&C Insurance. To learn more about the FAA and its rich history, visit their website at actuary.fi.