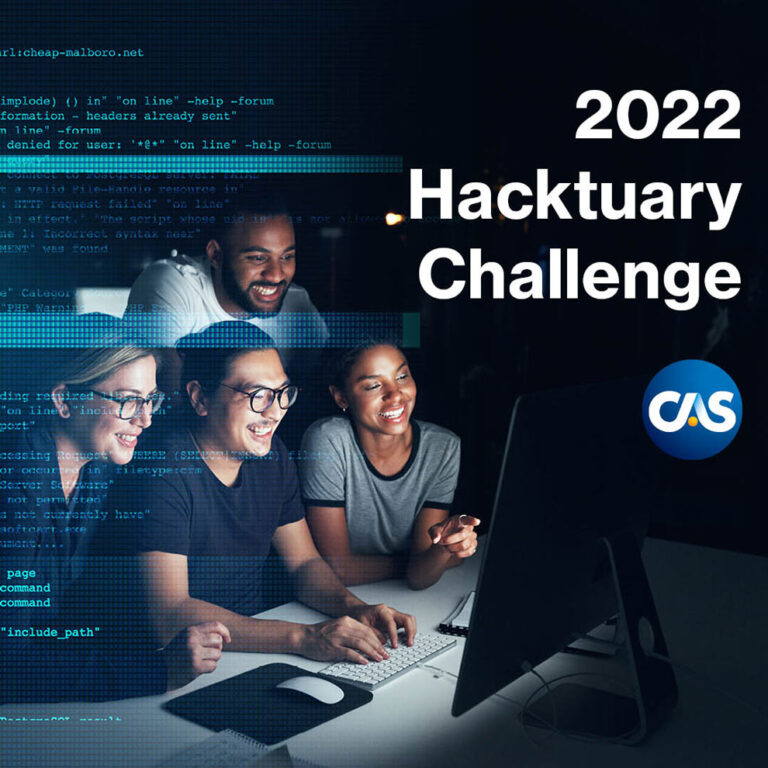 The Casualty Actuarial Society announced the winners of the first-ever CAS Hacktuary Challenge, a contest designed to showcase the actuarial skill set in developing novel risk engineering solutions. Entrants were challenged to create an end-user application that would be actuarially grounded but address a risk management problem of relevance to a typical consumer. The challenge also required that all code for the application be made publicly available on the CAS's GitHub site.  
Because the quality of the submissions was so outstanding, the selection panel chose to award the prize to two submitters, Caesar Balona and Michaël Bordeleau-Tassile, FCAS, who will split the cash prize of $15,000 and receive $7,500 each. 
Balona's entry, RiskyRouter (https://riskyrouter.com/), allows users to enter start and destination points to obtain a driving route that shows just how risky that path is. This estimate flexes based on weather conditions, time of day, year of the car, whether the driver is impaired and other factors. 
Bordeleau-Tassile's entry, Consumer Vehicle Toolkit (https://hacktuary.shinyapps.io/toolkit/), compares the insurance costs of cars by make, model, color and other factors to help the user decide which car they should buy next. In addition, it shows the places in Toronto and Montréal with the highest likelihood of vehicle collision and theft. Finally, it illustrates the way that time of year, time of day, road surface and other factors contribute to the risk of vehicular accidents. 
"Both entries represent fantastic examples of how actuaries can use technology to bring risk management closer to consumers," said CAS Research Actuary, Brian Fannin, ACAS, CSPA.  
GitHub is the leading cloud-based, public platform for collaborative code development. Since the creation of the CAS organizational GitHub account in 2019, CAS members have added 25 projects that provide code for everything from chain ladder loss development in Python and individual claim simulation in R to construction of double lift charts and web scraping of COVID data and more. To date, over 2,000 code contributions have been made to the various projects on the CAS GitHub site. 
Entries for the challenge were judged by a panel selected by the CAS Research Council. For questions regarding the challenge or the CAS's GitHub organizational account, please contact Brian Fannin at bfannin@casact.org.