The CAS has received awards across three association award programs for exemplary work completed in 2020. The three programs include the EXCEL Awards, TRENDY Awards and the Communicator Awards, which is a leading awards program across many industries. CAS CEO Victor Carter-Bey said, "The CAS is exceptionally proud to be recognized for our creativity, innovation and differentiation by receiving these six industry awards." Following is the complete listing of awards.
Student Central Summer Program

The Communicator Award of Excellence
TRENDY Award from Association TRENDS for e-Learning and Live Training
Established to fill the void created by cancelled internships because of the COVID-19 pandemic, the CAS Student Central Summer Program was an eight-week-long curriculum offering students short courses on a variety of actuarial skills as well as a mentoring element made up of 93 seasoned actuaries. In just a few short weeks, CAS staff and volunteers created the program, and when it was officially announced, over 630 students applied to participate. The CAS was able to accommodate 155 students whose internships had been cancelled into the mentor-led program and offered an independent-study version of the program to the remaining applicants.
Actuary to Actuary: Understanding Racism in the Workplace and How You Can Combat It

The Communicator Award of Excellence
The September 2020 edition of Future Fellows featured an article written by Gloria Asare, FCAS, a leader and mentor for the International Association of Black Actuaries (IABA). Asare, then a CAS Associate, shares her experiences and those of other members in dealing with racism in and outside the workplace. The article also contains research about diversity in the actuarial profession and IABA recommendations about what White actuaries and other insurance professionals can do to work toward eradicating racism in the P&C insurance industry. "It only requires you to be intentional, vulnerable and open to learning," Asare writes, providing a list of dos and don'ts that starts with acknowledging the issue.
Celebration of New Members
The Communicator Award of Distinction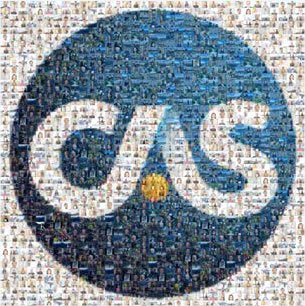 Because of COVID-19, the CAS shifted to a virtual environment for the 2020 Annual Meeting. The CAS embraced this new setting as an opportunity to re-envision the Celebration and engage our audience in a new and different way. The virtual 2020 Celebration of New Members featured engaging and unique content interspersed among the newly recognized individuals. First, the CAS asked those being honored to submit photos to share on-screen. All photos submitted were placed into a large montage that morphed into the CAS logo. Also featured was a fun, new twist with congratulations from guests outside our community: celebrity cameos. In addition, several past CAS presidents were featured in congratulatory videos.
Thanks for Stepping Up Campaign
Gold EXCEL Award from Association Media and Publishing for Direct Mail – Single Piece
Bronze TRENDY Award from Association TRENDS for Promotional Item
In 2020 the CAS wanted to recognize the volunteers who put in extra effort to assist in the execution of new and existing programs in the face of the challenges that COVID-19 presented. These volunteers "stepped up" to help as we transitioned in-person events to virtual, shifted our credentialing exams from paper-and-pencil to computer-based testing, and among many other contributions, served as mentors for students who had unexpectedly had their summer internships cancelled. The "Thanks for Stepping Up" campaign paired custom CAS socks with a thank-you note sent to key volunteers who stepped up in this unprecedented time of need. With this campaign, the CAS was able to recognize over 250 volunteers who "knocked our socks off" in 2020.