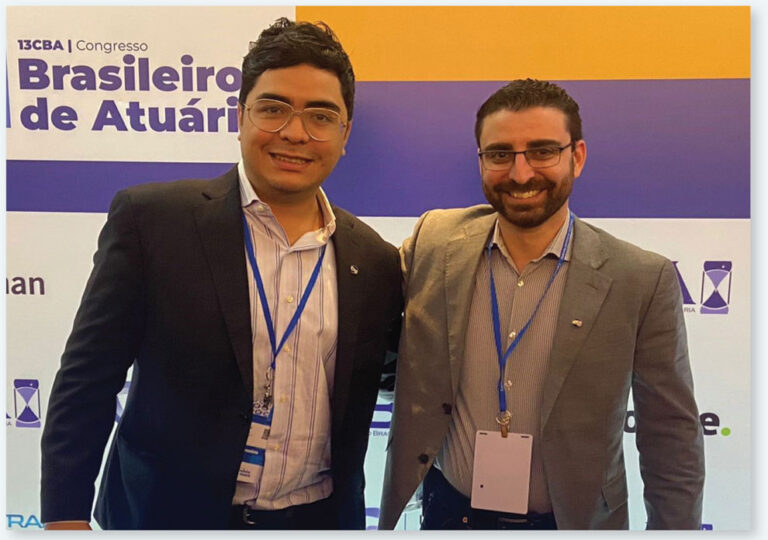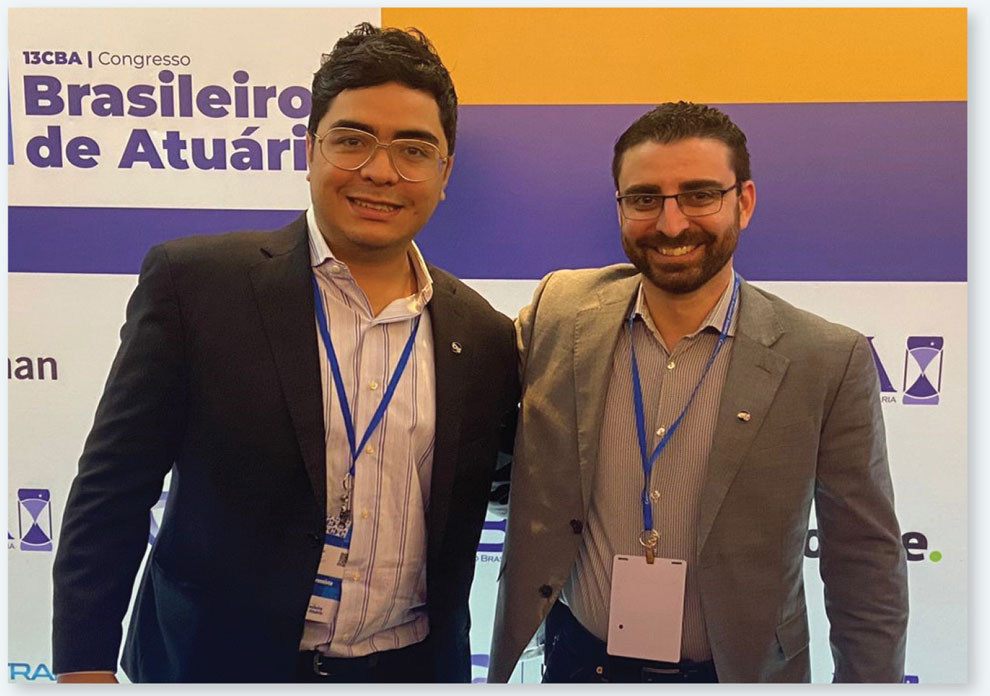 CAS Fellow Nicolás Vega and I joined more than 450 actuaries at the Brazilian Actuarial Congress on September 14-15, 2022. One of the largest events ever hosted by the Brazilian Institute of Actuaries, the São Paulo meeting's theme was "Actuarial Disruption." Vega chairs and I am a member of the CAS Latin America Regional Working Group, and we represented the CAS as part of the effort to expand the Society's global presence. The CAS was also one of the sponsors of the Congress. 
In the session titled "Innovation and Technology in the Actuarial Market," I talked about steps one can take to be an "actuary of the future," which is a movement inspired by a recent change to the CAS Envisioned Future, a concept that is also relevant throughout the world. 

Many Brazilian actuaries showed strong interest in pursuing CAS credentials, despite having a few obstacles. Currently, there is little to no support from employers in terms of study hours or reimbursement for exam registration fees and materials, and taking difficult exams in a foreign language requires extreme dedication.  
Actuaries are in very strong demand in Brazil. Some employers told CAS representatives that they are struggling to find and keep talent, especially now that remote work opportunities are abundant. One of the main challenges facing Brazilian actuaries now is the implementation of IFRS 17, though unfamiliar to many actuaries in the United States, is a major topic in the international actuarial community.
---
Rafael Costa, FCAS, is an actuary partner at Cruise in Los Angeles.