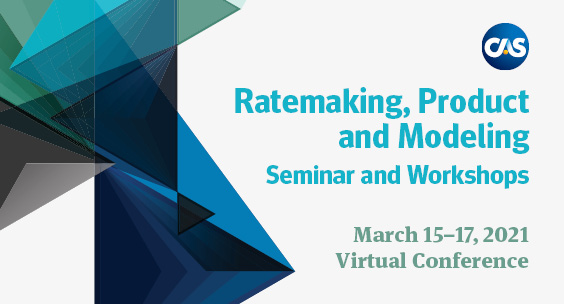 The CAS is offering free access to the recording of the RPM session covered here as well as other recordings on social justice and insurance.
As part of the CAS Approach to Race and Insurance Pricing that the CAS Board of Directors adopted in December 2020, the CAS is providing recordings of select sessions related to race and insurance free for members and the CAS community. The goal is to provide members and candidates with a strong foundation in the historical issues of systemic racism and their potential impacts on insurance. The sessions cover concepts of disparate impact and discrimination, past and current research, and professionalism implications. To read more about the Approach to Race and Insurance Pricing, visit https://www.casact.org/article/letter-cas-president-and-cas-ceo-cas-approach-race-and-insurance-pricing.
To access these special recordings, visit https://www.pathlms.com/cas/product_bundles/1938.