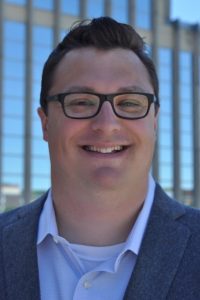 The CAS has named Wesley Griffiths, FCAS, as its admissions actuary. A long-time CAS volunteer, Griffiths has been instrumental in leading several efforts including University Engagement, Leadership Development and the joint CAS/SOA Committee on Career Encouragement and Actuarial Diversity. He has also served on exam committees, contributed to several task forces and served on the CAS Board of Directors from 2014 to 2016.  Griffiths also serves the industry on the board of trustees of Gamma Iota Sigma, the insurance industry's collegiate talent pipeline, and just completed his term as board president. Griffiths has over 20 years of actuarial experience and comes to the CAS from Travelers in St. Paul, Minnesota, where he most recently served as second vice president. He performed pricing and reserving functions across the company's commercial business segments and led the actuarial support function for the technology and public entity industry segments in his last assignment. He earned bachelor's degrees in mathematics and economics from the University of Minnesota-Duluth.
The admissions actuary is a newly created position that will support implementing the CAS's long-term vision and strategic plan and will contribute to the organization's ongoing efforts to deliver value to the casualty actuarial profession. Griffiths will work closely with executive leadership, volunteer members and CAS staff to advise on all aspects of CAS basic education, including working closely with the Syllabus and Examination Committee, evaluating and updating the current CAS Syllabus of Basic Education and exploring and implementing Technology-Based Examination (TBE).
Griffiths joins CAS members Ran Guo, Brian Fannin and Ken Williams as one of four actuaries employed by the CAS.