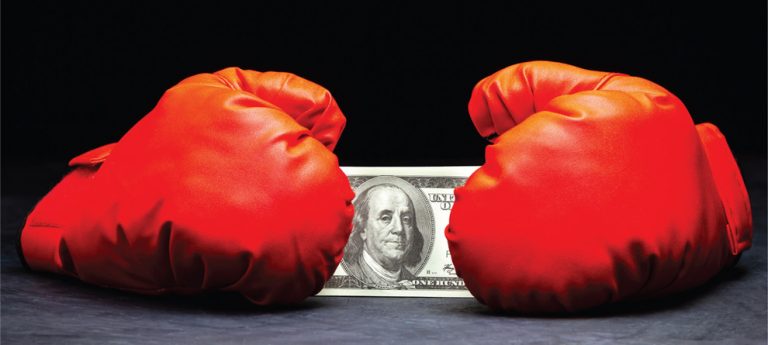 Ethical Issues is written by members of the CAS Committee on Professionalism Education (COPE). The column's intent is to stimulate discussion among CAS members. Therefore, positions are sometimes stated in such a way as to provoke reactions and thoughtful responses on the part of the reader. The opinions expressed by readers and authors are for discussion purposes only and should not be used to prejudge the disposition of any actual case or modify published professional standards as they may apply in real-life situations.
Claire is excited. She got to walk across the stage at the Spring Meeting to receive her Fellowship diploma. As if that wasn't enough, she was hired by Fleabag Insurance Ltd. three months ago as its in-house appointed actuary. As part of her new role, she is to provide and sign the company's Statement of Actuarial Opinion for submission with its financial statements. Fleabag terminated its contract with the former appointed actuary, Boo, an independent consultant, when it decided to hire an in-house appointed actuary.
Claire is reviewing Boo's work and finds that there are some issues with his analysis. She can't find all of the underlying spreadsheets and much of the analysis is only available in the actuarial report. She attempts to contact Boo by phone and email, but he is unresponsive. When he finally responds to one of Claire's emails, he doesn't address any of her questions or concerns.
What is Claire to do? . . . Is Boo required to cooperate with Claire and provide her the requested documentation?
Claire is frustrated. She wants to do well in her new position, but she needs to reconcile Boo's work before she can complete her analysis. She decides to talk to Martin, her boss/Fleabag's CFO, to get some more information about Boo.
Martin tells her that he is disappointed that she is having difficulty following Boo's work because Boo assured him that everything was in order when they parted ways.
Claire explains that some of the numbers in Boo's underlying workpapers differ significantly from those in the actuarial report and that she isn't able to find all of the spreadsheets used to develop the exhibits. Claire tells the CFO she tried to contact Boo, but he said he was too busy and didn't have time to talk to her.
"Sounds like we have a problem," Martin tells Claire. "I will reach out to Boo and let him know that I expect him to cooperate with you in resolving any issues."
"Thanks. Let me know when I can reach out to Boo."
The following week, Boo calls Claire. "Hi, Boo," she says. "Thanks for taking the time to talk to me and answer my questions."
"Yeah. I'm mad that you went to the CFO," he tells her. "I would eventually have found time to talk to you. What's so important?"
"Well, I reviewed your work from last year and I'm having difficulty explaining the discrepancies in the workpapers as compared to the actuarial report," says Claire. "I also need to understand the justifications for your assumptions and selections. It would be helpful if I could get the spreadsheets for the exhibits that weren't part of the documentation you provided."
"Those spreadsheets are the proprietary property of my consulting firm. You'll have to develop your own or have Fleabag compensate me for providing them. I can't just hand them out."
"Hold on!" Claire exclaims. "Those spreadsheets were developed while you were working for Fleabag. We should be able to use them."
"Not all of them. Some of them were developed for engagements with other clients and not specifically for Fleabag. I will not give you those."
"OK. Then can you walk me through the workpapers so I can understand how you got to some of your numbers? The documentation wasn't sufficient for me to make an objective appraisal of your work."
Boo is obviously getting very irritated with Claire. "What is your problem? Nobody has ever questioned my documentation before. I don't have to spend time with you without getting compensated. I've got another client now," Boo says. "I don't know if they will want me helping out an old client. They may see it as a conflict since they are competitors."
Claire is also getting exasperated with Boo's reluctance to help. "It is your report! You have a responsibility to your principal, in this case, Fleabag, to assist in a review of your report as stated in Precept 10 to the CAS Code of Professional Conduct."
"Well, that's your opinion. I will talk to my current client and think about this before talking to you again. Goodbye!" Boo says as he slams down the phone.
What is Claire to do? Is Boo in violation of Precept 10? Does the quality of Boo's work suggest that he's violated of Precept 1? Is Boo required to cooperate with Claire and provide her the requested documentation?
Yes, Yes and Yes.
CAS Code of Professional Conduct Precept 10 states: "An Actuary shall perform Actuarial Services with courtesy and professional respect and shall cooperate with others in the Principal's interest." Annotation 10-5 further states: "When a Principal has given consent for a new or additional actuary to consult with an Actuary with respect to a matter for which the Actuary is providing or has provided Actuarial Services, the Actuary shall cooperate in furnishing relevant information."
Precept 1 states: "An Actuary shall act honestly, with integrity and competence, and in a manner to fulfill the profession's responsibility to the public and to uphold the reputation of the actuarial profession."
Actuarial Standard of Practice No. 41–Actuarial Communications, Section 3.2 Actuarial Report states: "The actuary should state the actuarial findings, and identify the methods, procedures, assumptions, and data used by the actuary with sufficient clarity that another actuary qualified in the same practice area could make an objective appraisal of the reasonableness of the actuary's work as presented in the actuarial report."
Actuarial Standard of Practice No. 41–Actuarial Communications, Section 3.8 Retention of Other Materials states: "An actuary should consider retaining sufficient information for any recurring project so that another actuary could assume the assignment."
No, No Comment and No!
Precept 10, Annotation 10-5 states: "When a Principal has given consent for a new or additional actuary to consult with an Actuary with respect to a matter for which the Actuary is providing or has provided Actuarial Services, the Actuary shall cooperate in furnishing relevant information, subject to receiving reasonable compensation for the work required to assemble and transmit pertinent data and documents [emphasis added]."
Annotation 10-5 also states: "The Actuary need not provide any items of a proprietary nature, such as internal communications or computer programs."
Precept 7 states: "An Actuary shall not knowingly perform Actuarial Services involving an actual or potential conflict of interest unless: (b) there has been disclosure of the conflict to all present and known prospective Principals whose interests would be affected by the conflict; and (c) all such Principals have expressly agreed to the performance of the Actuarial Services by the Actuary."
Actuarial Standard of Practice No. 41–Actuarial Communications, Section 3.8 Retention of Other Materials states: "If . . . a report does not include all of the supporting information identified in this ASOP, the actuary should consider retaining the supporting information that was not included in the report. The actuary is not required to create additional documentation for this purpose."