The Editor's Note column is usually the last thing done for AR. With all the things that have to get done with the issue, it comes in very last on the list of priorities.
With the CAS office shut down beginning March 16, we had to make some adjustments in our work. Our CEO, Victor Carter-Bey, began weekly staff meetings through Microsoft Teams to keep us up to date and, I think, to lift our spirits as we adjusted to telework and the anxiety brought on by the pandemic. Those weekly meetings were supplemented with virtual coffee klatches and happy hours before and after work. These virtual get-togethers were a salve during trying times. You hope that your worries will be assuaged — but hopes are not promises.
That is why this column is especially hard to write this time.
On April 3, the CAS staff received news that our colleague, Vince Edwards, had died the night before. Vince was our manager of professional education in charge of the RPM, Reinsurance and Casualty Loss Reserves Seminars. In what was no doubt a very hard thing to do, Victor called for a virtual staff meeting that same morning we learned about Vince. The meeting became an impromptu memorial with several staffers bravely speaking of our beloved coworker and others silently listening, trying to process their shock and sorrow.
Vince was not just our coworker. He was our friend. I forged a bond with Vince over where we grew up — he was a Kansas Jayhawk and I an Oklahoma Sooner. We had our disagreements, but we resolved them and were better friends for doing so. Vince was there for a party celebrating my newly remodeled kitchen, and over the years we talked at length about many things. (A notable topic was Whitney Houston). But in all the time I knew him, he never mentioned that he was his high school's valedictorian. He was a humble man.
During his far-too-brief life, he helped many people personally and professionally, from volunteering with journalism students to his career at the CAS. Here, he made sure that attendees were getting the most out of their meeting experiences, that speakers were outfitted to give their best presentations and that committee members could focus on developing the best educational programs. He was a consummate professional.
Losing Vince has been a hard blow to his family and his many friends. I can't imagine going back into our office and not seeing him there with his beautiful smile. There is no one like him.
So now, like many people throughout the world, we are left to deal with our losses. Life will not be the same.
The CAS will recognize our friend and colleague by dedicating two upcoming webinars, Reinsurance and RPM, to his memory. This AR is also dedicated to Vince.
Corrections
The 2020 January/February Actuarial Review contains two errors. In the story "New CAS Members Honored in Singapore," new Associates Ji Hyun (John) Kim and William Naftali were misidentified in photo captions. The correct captions appear below and are corrected online. Actuarial Review regrets the error.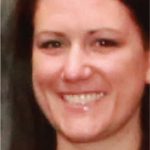 In the print edition of March/April 2020 Actuarial Review, a photo of CAS Fellow Debdatta Bose was incorrectly used for Laura Cremerius, FCAS, one of the recipients of CAS New Members Awards. Cremerius is featured in the story "The 2019 CAS Volunteer Awardees: In Their Own Words" and is pictured above. Actuarial Review regrets the error.