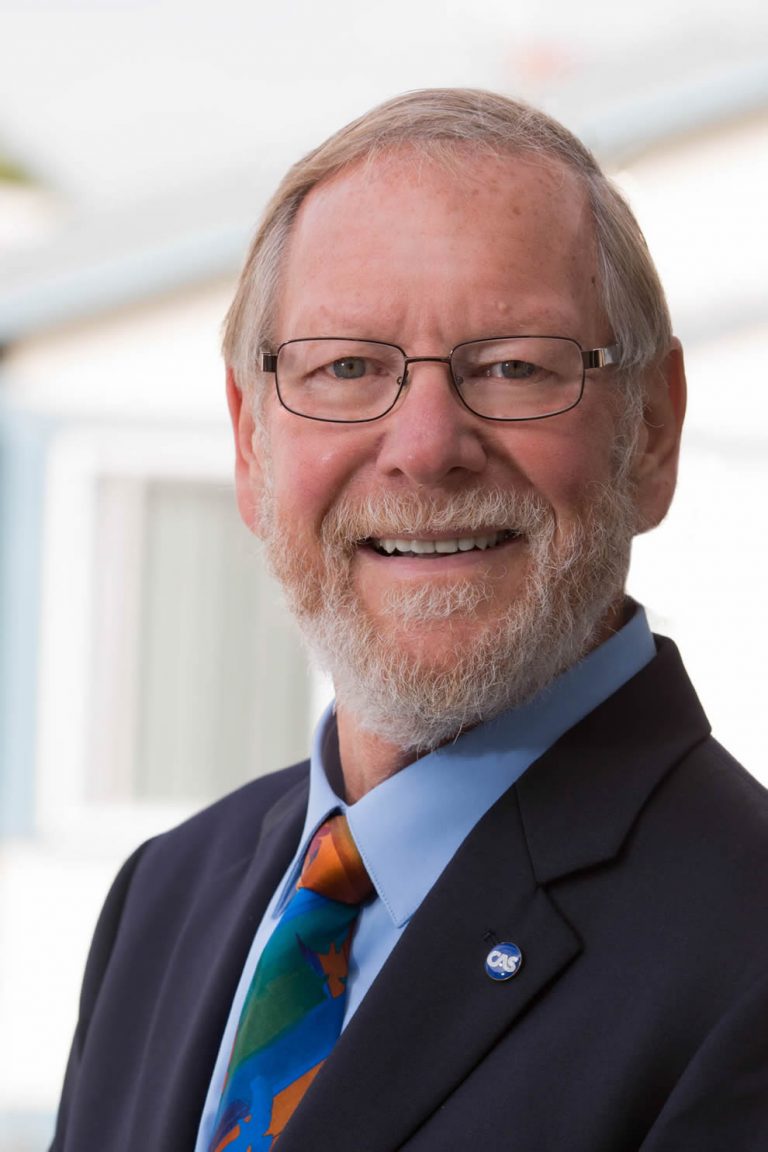 Our Meet the Veep column introduces our members and candidates to the CAS Vice Presidents who serve on the CAS Executive Council. The EC is the governance arm of the CAS that oversees the operations of the organization, and it consists of the president, president-elect, executive director and six vice presidents in charge of different functional areas.
In this installment, we are pleased to introduce the CAS Vice President-International Roger Hayne, Ph.D., FCAS, MAAA, who has completed two years of his latest stint on the EC (VPs typically serve three-year terms).
What is your day-to-day job?
After a 40-year career at Milliman as a consultant, I'm now retired, though I still work part-time on select reserving projects. I'm also teaching at University of California Santa Barbara. I teach the risk theory course, covering material from the old SOA Exam C, which is now the new SOA Short-Term Actuarial Mathematics exam. Working with college students keeps me on my toes — they're sharp and it's interesting to see things from their point of view.
What volunteer work had you done for the CAS that led to your appointment as VP?
I have always been active in the CAS and don't think I've ever turned down opportunities to serve. This goes all the way back to my service on the Exam Committee. Most of my volunteer work has had a research component — as a Ph.D., I'm not afraid of squiggly lines. I volunteered for the Committee on Theory of Risk (COTOR), where I took the lead on several projects, and eventually served as vice chair and then chair. I also chaired the Research Policy and Management Committee, which I called the VP-Research Gofer Committee because of the work we did supporting the VP-Research.
From research, I made the natural move to publications, where I was on the committee that worked on creating Variance. I also served on a task force on our meetings and seminars, looking for more efficient ways to offer continuing education to our members.
Through all this, I got a broad and expansive view of the CAS and developed a reputation as a person who gets things done. This led to my first stint on the CAS Executive Council as VP-Research. I was then nominated to serve as president-elect, and I served as CAS president in 2009-10. During my time as president, I had a real interest in the CAS's role as a global organization. I worked to make sure the CAS maintained a cooperative attitude with other organizations, leading to established policy that defines how the CAS approaches international affairs.
It was a long path, but it all brought me to where I am today as the VP-International, which is my third go-around on the EC.
What is your role as the CAS Vice President-International?
My focus is on serving our members and candidates outside the U.S., and my responsibilities cut across all of the functional areas of the CAS. With admissions, I'm working on putting together an Exam 6-Southeast Asia to cover regulatory topics, similar to our Exam 6-U.S. and Exam 6-Canada. With professional education, I'm working to facilitate CE opportunities around the world. With marketing and communications, I'm working to expand the awareness of the CAS with other actuarial organizations. Basically, my job is to ensure that all of the functions of the CAS perform for all of our members and candidates, wherever they live and work. I also serve as the CAS representative on the board of ASTIN, which is the non-life section of the International Actuarial Association. The VP-International is a bridge that brings ASTIN and the CAS closer together for collaborative efforts.
What are your goals as the CAS Vice President-International?
My goals directly parallel those of the CAS strategic plan, which, broadly speaking, is to further the CAS's mission to be the premier organization for education and research for property-casualty actuaries around the world. I believe the best way to do that is through cooperation and outreach with other actuarial organizations.
For example, I have been working closely with CAS International Ambassador Bob Conger on strengthening relationships in Asia. We've worked with the CAS Regional Affiliate in Asia, ARECA (Asia REgion Casualty Actuaries).  ARECA puts on a number of conferences in the region each year. Prior to being appointed VP, I attended two such conferences, one in Shanghai and another in Singapore. In conjunction with those conferences, I got a chance to visit universities. The CAS has also worked to offer seminars or sessions in Malaysia, Indonesia and Vietnam among other countries in the region. With so many opportunities, we formed a new CAS committee, the Asia Regional Meeting Coordination Committee, to work with local organizations to fill speaking slots at their various conferences.
CAS outreach extends well beyond Asia — other recent opportunities range from the Caribbean to Israel. Our depth of knowledge and the quality of our education is well-recognized around the world, and my goal is to reinforce that.
Could you share an interesting fact about yourself?
I am a Southern California native. I was born and raised here, and am a beach bum at heart. There is no place I'd rather be, and I've had the chance to visit a lot of different places over my career. In retirement we've down-sized to a small beach community. Now I have time for my interests in photography, focusing on nature. I also enjoy traveling, but you'll always find me back on the beach!
When you meet new Associates and Fellows at the Spring and Annual Meetings, what information or advice do you try to impart to them?
Volunteer, volunteer, volunteer! The CAS has a strong volunteer culture and that is one of our strengths. I tell new members to look for your passion — look for ways to leverage your energy about a topic or cause. Volunteering gives you the chance to meet people you wouldn't otherwise. Give to the CAS, and the CAS gives back to you!