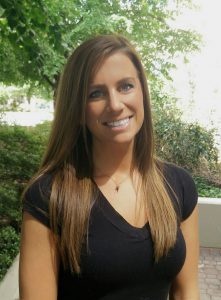 Welcome to the CAS Staff Spotlight, a column featuring members of the CAS staff. In this edition, we are proud to introduce Katie Hettler.
What do you do at the CAS?
My main responsibility is to manage the Society Partners Program. Society Partners are crucial to our association, as they demonstrate a yearly commitment by supporting annual CAS activities. I ensure that their marketing objectives are carried out by coordinating their sponsorships and exhibitor booths at various events. Aside from that, I take part in advertising for the Actuarial Review as well as webinars, seminars and meetings.
What do you enjoy most about your job?
Learning! It is impossible to perfect this role, because it is constantly evolving. I love coming to work knowing every day will be different than the last. Additionally, my coworkers leave sweet treats in the kitchen roughly once a week, which is cool.
What's your hometown?
Born in Pittsburgh (go Steelers!) — raised in Jacksonville Beach, Florida.
Where'd you go to college and what's your degree?
Graduated from University of North Florida (you've probably never heard of it) with a degree in political science.
What was your first job out of college?
Personal trainer and sales rep at Gold's Gym!
Describe yourself in three words:
Sarcastic, athletic and, at the moment, hungry.
What's your favorite weekend activity?
Traveling home to Florida to visit my family, work on my tan and rack up my airline miles.
What's your favorite travel destination?
Easy. Punta Cana, Dominican Republic.
Name one interesting or fun fact about you:
I can write, eat and throw with both hands. Is that even interesting?