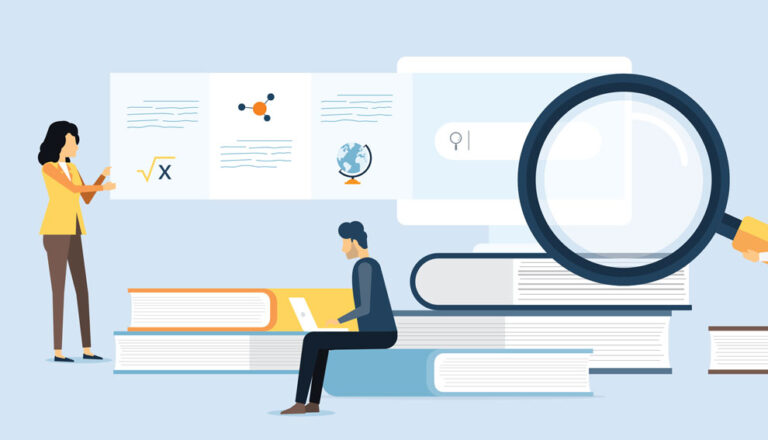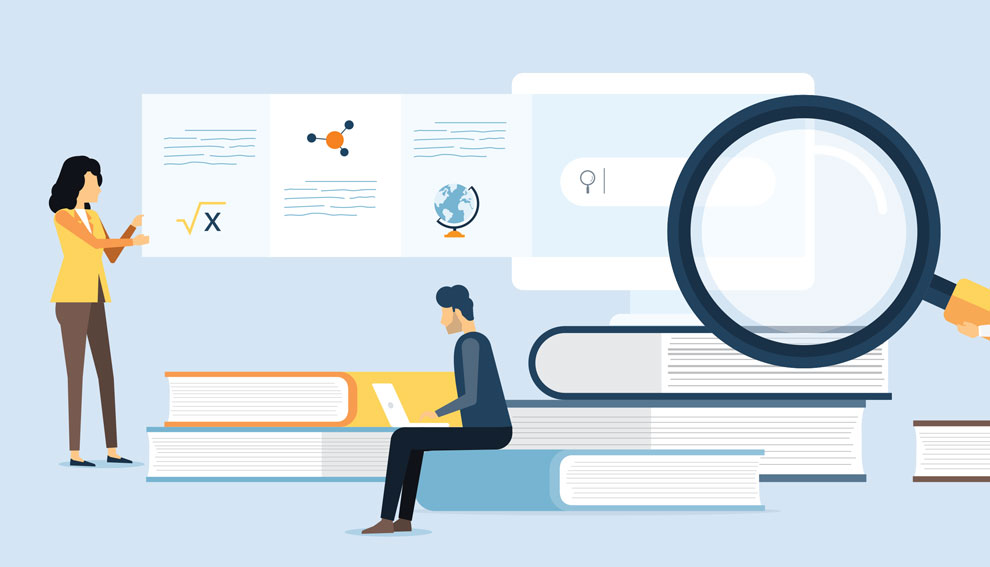 The actuarial year doesn't follow the traditional calendar. Depending on what line of coverage you support or what practice area you're in, your year may begin in early November and "winter break" may be something that you only hear about from other people. Meanwhile, you'll be taking a well-deserved week off in late February or early March after the financial statements have been signed, or all the renewal contracts are out the door. Of course, that's only true if a professional reprieve is available to you. For quite a few actuaries, an absence of work commitments is simply an opportunity to focus on studying for exams in May and October.
However, there is something that almost feels universal: Late July and early August present our best chances to exhale and contemplate. And so here we are looking back on the most recent "year" of research, which will encompass projects that took place in the last six months of 2021 and the first part of 2022.
The CAS Research Council
Last year, we wrote about the nascent Research Council  — a group of leading actuaries that will prioritize the many ideas that we have for research projects. I've often said that research does not suffer from a dearth of ideas, and the first council meetings bore this out. Before we met, council members were asked to arrive with their most significant ideas. In our first call we discussed 33. As I like to say, the Research Council is not an idea-generating body, they are a prioritization engine.
The Research Council met twice at the end of 2021, and this initial list was whittled down to six high-priority projects. To date, we have released five requests for proposals (RFPs). By the time this article appears in print, another RFP will have been released and another project will be on its way to review by the CAS Executive Council. Things are taking shape.
We are excited to see how the first few projects coming through the Research Council process emerge and are received. There has been strong membership interest in joining project oversight groups for the requested works. This is an encouraging sign that the Research Council had its finger on the pulse of members and, by extension, their broader stakeholders.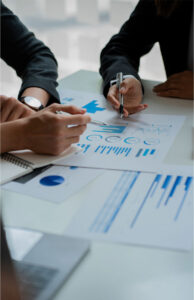 Societal concerns such as cyberrisk and social inflation are not standing idly by, waiting to see what CAS research will eventually have to say about them. The Research Council can help reduce turnaround time by identifying those topics in greatest need of support — and marshalling resources so that the topics achieve the required velocity. In aid of that, the Council met again at the end of June to talk about how things were going and what challenges we wanted to take on going forward. We will adopt a quarterly cadence of meetings to ensure that the CAS continues to successfully identify high priority research projects.
Does this mean that standing research working groups have stepped away from their own role in supporting funded research? It does not! Read on.
Research working groups
During the final half of 2021, the Reinsurance Research Working Group was pleased to shepherd a piece of research on wildfire modeling from Hong Li of the University of Guelph and Jianxi Su of Purdue University. Rather than producing a fine-grained simulation of wildfire at the location level, the paper focuses on Bayesian methods to estimate frequency and severity in a much more computationally efficient manner than Markov chain Monte Carlo methods, while also considering seasonal effects. This framework is not restricted to wildfire alone. Other geographically sensitive perils may be modeled with this approach.
We have received a final draft of another wildfire paper by Milliman and CoreLogic that we are also very excited about. This work examines the pricing impact of loss mitigation for individual houses and their collective impact across communities. The authors and reviewers have had conversations with several California-based fire chiefs who have taken an interest in the work. In turn, the paper will benefit from the domain expertise that professional firefighters bring to the conversation.
Reinsurance is a challenging space for research. A lack of public data sets for large claims makes it difficult to build, calibrate and test models. In addition, the long-time horizon required to estimate even basic model inputs like trend complicates exploration. That said, there is significant space for actuaries to distill and synthesize the substantial amount of research that the CAS and other organizations have made available. A recent example of such synthesis was Neil Bodoff's 2021 CAS Working Paper on principal-agent theory that explains insurance choices through an established but underused framework. This working paper was parlayed in to a webinar/on demand course with the great name "The Roulette Wheel and the Drunken Sailor: Principal-Agent Theory and its Ramifications for Insurance and Reinsurance Risk Management," which is available through the CAS Online Learning Center. Another continuing focus in reinsurance research is the actuary as interpreter of cat model results. While we are not technical experts in the operation and execution of catastrophe models, reinsurance actuaries are showing continued interest in the mechanics and integration of catastrophe models into pricing.
Beyond our funded research projects, we continue to see a wide variety of work from our volunteers, appearing in both the E-Forum and Variance. Of particular note are our call papers. The Reserves Research Working Group saw a fantastic set of submissions for this year's call paper program. Touching on ideas from behavioral research to LaPlace transformations to artificial intelligence and many others besides, they are well worth reading. These will appear on the new E-Forum microsite, and we expect to have three of the papers presented at this year's Casualty Loss Reserves Seminar in St. Louis this September. A cash prize for the best papers will be announced at that event. (For more on the Reserves Call Papers, see Julie Lederer's story in AR's new column, Building Skills for the Future.)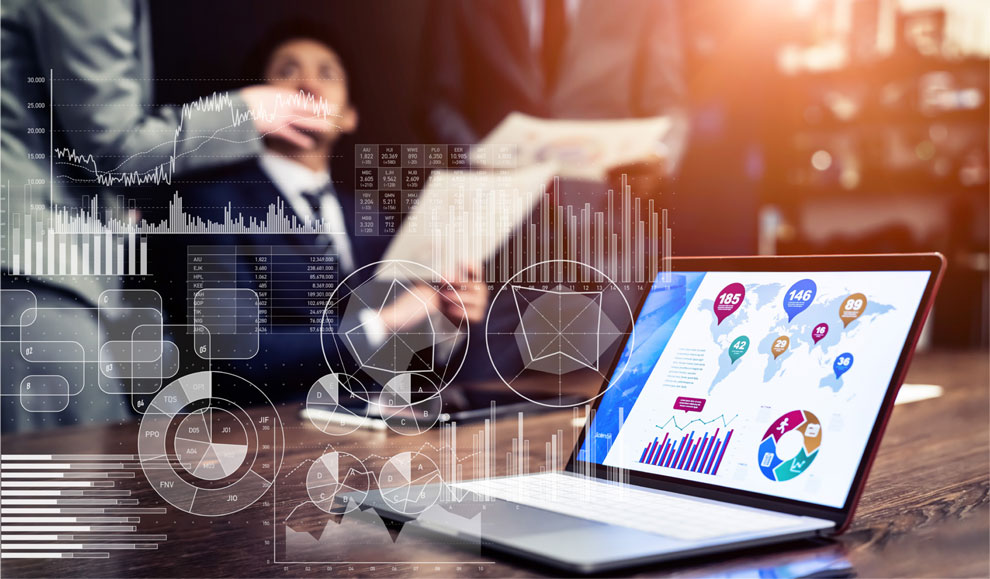 Can't make it to Missouri? Not working on loss reserving? Our call papers still have you covered. The Ratemaking Research Working Group issued a call for papers for their 2023 program. The working group has approved five proposals and writers are preparing their initial drafts. A few proposals are sitting in my inbox now.
Technology and actuaries
We should all feel proud of how the first annual CAS Technology Survey turned out, because it took a village to create it. CAS staff did a wonderful job designing and conducting the survey. Over 1,200 members and candidates responded in droves, and volunteers helped review the final work. The result was an invaluable resource that anyone from analysts to chief data officers can use to understand how actuaries are — and in some cases are not — using the latest technology and techniques.
By the time you read this, the 2nd Annual Technology Survey will have launched. This time, we will not only be able to gauge where things stand, but we will also get a sense for how things have changed. Are scripting technologies like R and Python finally becoming mainstream? Is there acceleration towards the adoption of methods like deep learning? How quickly are we moving to the future? Look for the results of the survey to appear later this year.
Speaking of technology, let's talk about the 2022 CAS Hacktuary Challenge. "Hacktuary" isn't a calendar month that we've just invented. This is a term that captures many actuaries' daily reality — the work of developing new, creative and practical solutions to solve real-world business problems. The CAS has sponsored a prize fund of up to $15,000 for the individual or team who can develop a web, mobile or desktop app that addresses a personal auto risk management problem. Winners will be announced at the CAS Annual Meeting this fall in Minneapolis. All code associated with the entries will be available from the CAS GitHub site.
And that's where things stand as the summer comes to a close. If you have the time and inclination for some beach reading, you're certain to find something of interest. Whatever you're doing, we hope that your summer is giving you a chance to relax a bit — at least until tropical storm season begins in earnest.