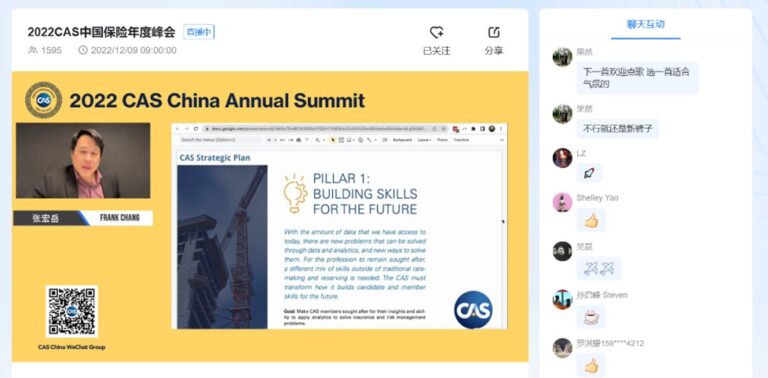 After several disruptions to plans, the CAS hosted a day-long virtual summit on December 9, 2022, that covered a wide variety of topics important to actuaries practicing in China. The event proved to be of considerable interest, drawing participants from across the insurance industry in China and abroad, including members, candidates, academics and other insurance professionals. While China has the largest concentration of CAS members outside of North America, this is the first time the Society has hosted an event tailored for a Chinese audience and presented primarily in Mandarin.
Because plans for the 2021 event had to be canceled due to COVID-19, the summit was designed to be hybrid, giving people the option to attend in person or virtually. For the in-person event, the summit was supposed to take place at the iconic 798 Art District. However, the venue was closed due to COVID-19 control measures and protest activity in Beijing in the weeks leading up to the event. The CAS then decided to move the meeting to a fully virtual format.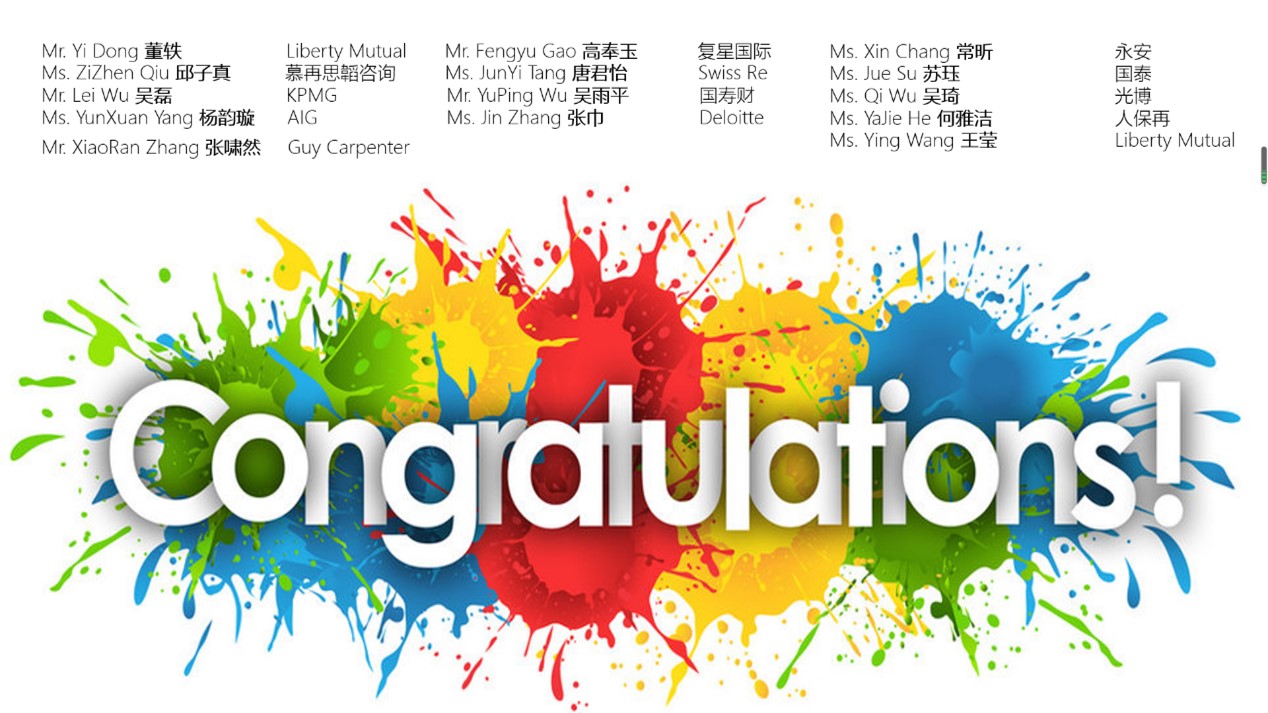 The summit agenda included a dynamic lineup of 14 different speakers, covering a wide range of topics from regulatory updates on solvency to IFRS 17, as well as the impact of COVID-19 on motor insurance in the U.S. and trends of mobility insurance related to the transport of goods and services in China. The afternoon session kicked off with a keynote presentation from CAS President-Elect Frank Chang, who talked about the significance of actuaries working in the tech industry. During a celebration for new CAS Fellows and Associates in China, Chang demonstrated his Chinese language proficiency. The summit concluded with speakers from Swiss Re and Aon Benfield on the latest trends in ESG and reinsurance.