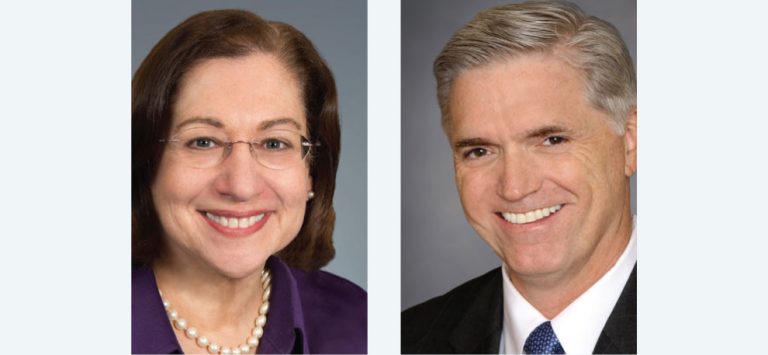 The CAS Institute (iCAS) announced the members of its first board of directors on January 3, 2019. The iCAS will be led by an appointed six-member board that reports to the CAS Board, its former governing body. Joanne Spalla, FCAS, MAAA, has been appointed iCAS president for a two-year term. She will be joined by iCAS Director Amy Brener, CAS Executive Director Cynthia Ziegler and three appointed directors: Peter L. Miller, MBA, CPCU, who will serve as chair of the 2019 iCAS Board for a one-year term and as a director for four years (2019-2022); Frank H. Chang, FCAS, Ph.D., who will serve a two-year term (2019-2020); and Stephen J. Mildenhall, FCAS, CSPA, CERA, Ph.D., who will serve a three-year term (2019-2021). Future directors appointed to iCAS will serve rotating three-year terms, with one new director appointed each year.
Spalla has been heavily involved in the implementation of The CAS Institute. She currently works as a consultant and has over 30 years of actuarial experience in primary insurance and reinsurance. A long-time CAS volunteer, she has served in a number of CAS leadership roles, including board director and vice president-marketing & communications.
Miller is president and CEO of The Institutes. In those roles, he currently leads the CPCU Society and The Griffith Insurance Education Foundation. Miller is also on the board of the Insurance Institute of Switzerland and chairs the Institute for Global Insurance Education.
Chang is the director of insurance and safety analytics at Uber Technologies, where he has worked since 2014. Prior to that, he was Google's lead actuary (and first dedicated staff actuary) from 2012 to 2014. He holds the Certified Litigation Management Professional designation and also serves as a professor at the Litigation Management Institute.
Mildenhall is an assistant professor of risk management and insurance and director of insurance data analytics at St. John's University's Peter J. Tobin College of Business.  Before joining St. John's University in 2016, he was global CEO of analytics for AON plc, based in Singapore, and head of Aon Benfield Analytics. Mildenhall also helped establish Aon's Singapore Center for Innovation and Analytics. He began his career at CNA.
The iCAS Board appointed an Executive Team to execute its strategy. In addition to Brener, Spalla and Ziegler, the current Executive Team consists of iCAS Exam Committee Chair Todd Lehmann, FCAS; CAS CFO Todd Rogers; and CAS Chief Communications Officer Mike Boa.
The new board will provide strategic direction for iCAS educational initiatives and programs, including the Certified Specialist in Predictive Analytics (CSPA) credential for analytics practitioners. The iCAS also recently announced a new set of credentials for catastrophe risk with the International Society of Catastrophe Managers (ISCM): the Certified Specialist in Catastrophe Risk (CSCR) and the Certified Catastrophe Risk Management Professional (CCRMP).
"We are thrilled to bring together these experts to continue leading our growing efforts in the credentialing space for quantitative professionals," said iCAS President Spalla. "With 400 members from over 200 companies, The CAS Institute continues to meet the demand for certification and continuing education in specialized practice areas."
The CAS Institute is a CAS subsidiary that empowers quantitative professionals in the insurance industry by providing innovative, rigorous and trusted credentials. The credentials are backed by the CAS's globally recognized educational standards, as well as the specialized knowledge and resources that analytics professionals need to impact their organizations and their careers. Visit thecasinstitute.org to learn more.