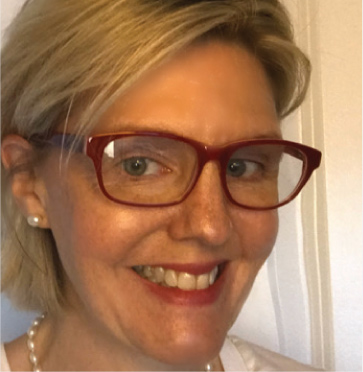 Arlington, Va., May 5, 2020 — The Casualty Actuarial Society today announced that Jennifer Naughton, MEd, CAE, SPHR, an association executive with over 25 years' experience in workforce certification, training and competency modeling, will become the organization's first chief learning officer (CLO). The CLO will plan, direct, develop and execute strategies in the credentialing and professional development business areas, working with CAS staff and volunteers to build learning and assessment vehicles that are cutting edge and innovative and that leverage the most highly regarded cognitive and advanced learning and competency tools in today's market.
Naughton recently served as a consultant focused on strategic learning solutions for associations and non-profits in the financial, health care, information technology and training sectors. Prior to consulting, she was the senior director for competencies and credentialing at the Association for Talent Development (ATD), where she launched two international certification programs: Certified Professional in Learning and Performance (CPLP), now the Certified Professional in Talent Development (CPTD), and Associate Professional in Talent Development (APTD). She also directed and published two industry studies defining trainer competencies and helped to design the first stacked career development framework to enable personalized learning pathways for the training profession.
Prior to ATD, Naughton was an associate at Booz Allen Hamilton and a research scientist at the Human Resources Research Organization focused on human capital projects. She has also served as director of professional development at the National Association of Housing and Redevelopment Officials.
Naughton holds a master's degree in education from The George Washington University in Washington, D.C., and a bachelor's degree in psychology from James Madison University in Harrisonburg, Virginia. She is a Certified Association Executive (CAE) and a Senior Professional in Human Resources (SPHR). She has published over a dozen books and articles on the topic of learning and credentialing.
"The addition of Jennifer to our team signals a new level of commitment towards our world-class standard of professional education and credentialing," said Victor Carter-Bey, CAS CEO. "Jennifer's impressive background is a perfect fit to advance our rigorous programs and provide insights into how the CAS can serve as a valued partner to our current and future members in every stage of their careers. For over 100 years the CAS has successfully differentiated itself in the property and casualty actuarial space, and we will continue to invest in resources that help us strengthen that legacy and meet the demands of a growing profession."
In addition to Naughton's hire, the CAS also announced promotions to existing office staff:
Tamar Gertner will now serve in the newly created role of director of engagement.
Elizabeth Murray will now serve as director of human resources.
Kate Niswander will now serve as director of marketing and communications.
Wesley Ross will now serve as director of information technology.
Elizabeth Smith will now serve as director of publications.