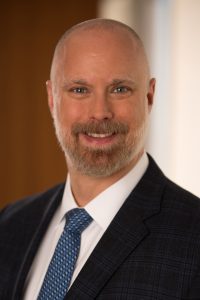 The Casualty Actuarial Society is doing well.
Really well.
We are seeing consistent growth in membership. We are experiencing record numbers of people attending our meetings. We are administering more examinations than ever before and in more and more parts of the globe outside of North America. We have quite likely the most diverse board of directors and executive leadership group in years.
Some would say, "If it's not broken, don't fix it."
I disagree. Transformation and reinvention are best accomplished when a company comes from a position of strength. Now is the ideal time for the CAS to anticipate new needs and new marketplaces.
And that is exactly what we are doing!
By "we," I am referring to Victor Carter-Bey, our new CEO, and the leadership he brings to the staffs of the CAS and The CAS Institutes; to Jim Christie, our board chair, for his management of a new and eager board of directors; and to Jessica Leong, our president-elect, for her wisdom and influence shaping our strategic direction. Together, we form a dedicated team.
Here are just a few things that the Casualty Actuarial Society is undertaking to progress in this continuously changing environment.
1) Historically, the CAS has refreshed its Strategic Plan once every five years (with the last refresh having been conducted and published in 2017). The CAS Board of Directors is on pace to release a transformational Strategic Plan later in 2020 that will position us for accelerated growth and brand recognition.
2) Admissions Staff Actuary Wes Griffiths, the CAS staff and admissions volunteers are looking at examinations from top to bottom for enhancements to the syllabus as well as improvements to the candidate experience — how content is consumed, learned and retained. This includes hiring a full-time educational design expert and conducting a comprehensive job task analysis to ensure that the syllabus covers both the current and future work being conducted by property-casualty actuaries. By the end of 2020, we anticipate publishing a Core Education Roadmap (formerly known as Basic Education) that will enable all stakeholders to understand the evolution of CAS Core Education that will take place between 2021 and 2024.
Now is the ideal time for the CAS to anticipate new needs and new marketplaces.
3) At the March board meeting, we expect to review and approve a new CAS international strategy that will further our efforts as a global actuarial society. This new international strategy, coupled with offering a new Examination Part 6-International, will position the CAS to attract candidates around the globe who are interested in learning property-casualty insurance.
4) Our growing membership spans several different generations, and we are currently undertaking numerous surveys and focus groups to better understand our current and future members' needs. The CAS is in deep conversations with employers, educators, regulators, candidates and members (employed and retired), both domestically and internationally, to ascertain the unique needs of all our stakeholders.
5) Administratively, the CAS is reforming our nominations procedure to make it easier to understand and apply for. A thoughtful nominations process can ensure that future CAS Boards and leadership positions will be filled with the best candidates to further evolve and transform the CAS. In this same vein, the CAS Board has decided to put an initiative on the 2020 ballot that would permit Associates who have held their credentials for five or more years to vote in future CAS elections for board members and president-elect.
It is an amazing time to be both a leader and member of the CAS. We look towards the future with tailwinds at our back and creating these positive changes from a position of strength. I hope all of you are as excited as we are about the foundational change and direction that we are cementing here in 2020!