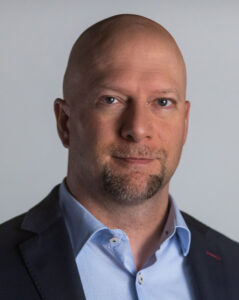 Many people talk about turning data and analytics into a competitive advantage. Mike Parsons is the rare leader who has actually achieved this across several industries. He did this as the chief operations officer at Bartercard, a trade exchange, and as the general manager at Earthwise, a consumer goods company. Now, Parsons is delivering value at scale through his data and analytics team at Air New Zealand.
Parsons is not from the insurance world, but his knowledge on how to transform companies with data and analytics is relevant for all industries.
Executing a list of random projects is not a strategy.
That's why I was excited to sit down to interview him. Parsons described three key pain points in getting business value at scale from data and analytics:
In place of a true analytics strategy, an organization only has a list of projects that people deemed good ideas.
Often in an organization there will be one or two examples where the company benefited from analytics, but the consensus becomes: "That was so good, but it was so hard. We never want to do it again."
People often get enamored with the technology, and they forget that in real life it has to change a process.
Let's dive into each of these pain points and how to overcome them.
Parsons found that the data and analytics "strategy" at a company was often a list of projects that some people thought were good ideas. But executing a list of random projects is not a strategy.
Instead, he advised that to get to the work that results in true competitive advantage, raise the conversation to a more senior level in the organization. You want to find problems that cut across multiple parts of the business. Parsons explains, "If you've got 30 projects, maybe there's one or two or three big themes. For example, take workforce planning at Air New Zealand. You can do different projects for ground handling, for crew and pilots and for the contact center. Or you can take this up one level and say to leadership — there's a theme here — 'Should we be better at workforce planning?'"
Parsons continued stating, "If the leadership are willing to tackle the problem more holistically, you can approach the solution more strategically, and the cost-benefit of the data and analytics project improves."
Parsons found that it was common for an organization to experience success, but with practices that took a lot of effort and were hard to replicate. To create a situation where it becomes easier and easier to achieve success, Parsons advocates understanding the plans and clearing roadblocks.
Understanding all plans
It is essential to understand the technology and the business roadmap, not just the data and analytics roadmap. Unlocking data and analytics benefits usually requires a change in business processes and a change in technology. This makes understanding and collaborating on the business and technology roadmaps just as critical as developing the analytics roadmap.
Often in an organization there will be one or two examples where the company benefited from analytics, but the consensus becomes: "That was so good, but it was so hard. We never want to do it again."
Parsons provides an example. Let's say you have built a model that targets individual customers in-store, based on their buying behavior. But "if you've got a mobile app that can't provide dynamic content," Parsons says, "[then you can say to the technology team] hey, there's $50 million of revenue on the table that we cannot extract because we can't personalize this content dynamically." Then the IT team might modify their roadmap to make the mobile app feature a priority.
Clear roadblocks
Identify obstacles that slow down or stop your data and analytics work. Often analytics teams bump up against invisible obstacles. For example, it might be bad data or overly restrictive policies. The job of the analytics leader is to identify and address these limitations. This seems obvious, but a problem like "bad data" is so large and complex that many leaders ignore it, and their teams continue to make slow progress.
Parsons believes that on analytics initiatives you should spend 10% of the time on the solution and 90% of the time on change management. Effective change management takes a lot of thought, effort and trust. In particular, Parsons provides two pieces of practical advice to bring about change:
Build trust before tackling big change management efforts.
When working with new business partners, Parsons warns, "Don't give them new data, because when you give them new data and insights, they have to change the way they're doing things. But if you start there, then you're showing up and saying, 'Hey, the way that you're used to doing things, it's no good.'" This is a very challenging place to start.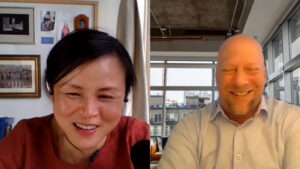 Instead, to build trust with new business partners, "give people faster data," advises Parsons. For example, let's say your business partners take a month to pull together data and produce a report. The analytics team can automate that process and deliver the report daily. The business partners will be happy; this builds trust, and they will be much more open to new conversations.
Convince one person to change.
When experiencing broad resistance to change, try finding a group of people, or even just one person, who has the motivation to change.
People often get enamored with the technology, and they forget that in real life it has to change a process.
Parsons shares a story: "I was working with a supermarket chain, and I was producing these amazing category insights." He continues: "I thought these were gold insights. And they were going to make so much money off it. And you know what the category manager said to me? 'I don't care about that … I've been doing it the same way for 20 years. It's actually working pretty well.'"
In situations like this, find a subset of people or even one person more open to change. In this instance, Parsons found an up-and-coming manager who wanted to manage bigger stores. And after working with Parsons and his data-driven insights, that manager got some great results.
Parsons says, "Other people were kind of like, 'Oh, why are you getting those results?' Then you get a little bit of FOMO [fear of missing out]," and you have an internal advocate for change that can start the snowball rolling.
Conclusion
Parsons' three major pain points have nothing to do with the technical aspects of analytics. The real challenge is to align strategy with senior business leaders and to change the behavior of end users. It turns out that getting value out of data and analytics is more of an art than a science.
---
Jessica Leong, FCAS, is a consultant at Octagram, where she is focused on making data and analytics a competitive advantage for companies in the P&C insurance space. Prior to Octagram, she led the data science team at Zurich North America, where she brought measurable business impact across underwriting, claims and for the customer. Leong is currently Chair of the CAS Board of Directors.