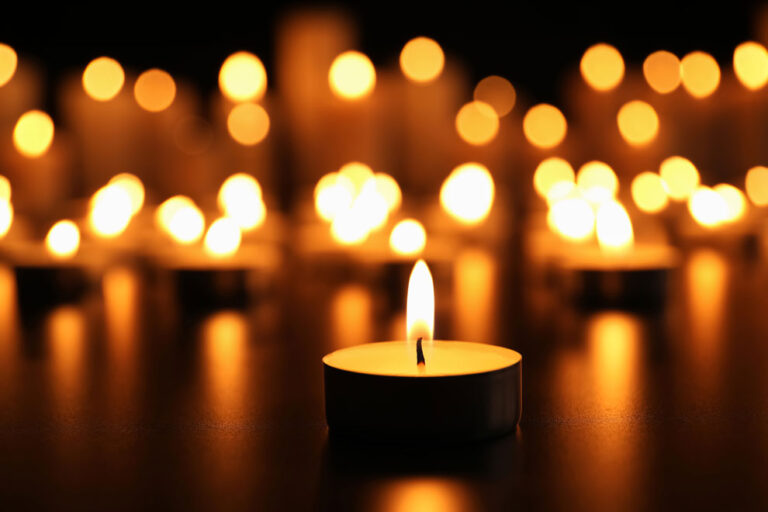 In Remembrance is an occasional column featuring short obituaries of CAS members who have recently passed away. These obituaries and sometimes longer versions are posted on the CAS website; search for "Obituaries."
The Thalassophile
Richard D. Thomas (FCAS 1994)
1958-2020
Richard "Dick" David Thomas died suddenly on Dec. 18, 2020, at the Jersey Shore University Medical Center in Neptune, New Jersey. He was 62 years old. He was born on Aug. 6, 1958, to Richard and Carole (Kilbourne) Thomas in Summit, New Jersey and earned his bachelor's degree in mathematics at Rutgers University before becoming a credentialled actuary in 1994. For most of his career, he worked at Berkeley Re, becoming the company's vice president of actuarial reserving. At the time of his passing, Thomas was actuarial reserving director for Arch Reinsurance Company in Morristown, New Jersey. His favorite things in life were his family, Florida, the beach, Bruce Springsteen and dogs. Dick Thomas was a die-hard New York Jets fan and enjoyed many trips to Disney. In the summer, he could always be found in his backyard mixing up boat drinks by the pool or tending to his flowers. He was a member of the Metedeconk River Yacht Club and Fleet 34 of the International Lightning Class Association. He is survived by his wife, Susan Jean Thomas; one daughter; one stepson; two stepdaughters; two sisters and two grandchildren.
The Actuarial Translator
Dale A. Nelson (FCAS 1965)
1935–2021
Dale A. Nelson had a knack for explaining auto insurance actuarial concepts to nonactuaries. From The New York Times to the halls of the United States Congress, Nelson did his part to explain the actuarial issues of the day. The beloved actuary, known for his intellect and humility, died in Peoria, Illinois, on July 21, 2021. He was 85 years old. He was born in Ottawa, Illinois, on Dec. 30, 1935, to Alfred M. Nelson, an auto shop supervisor who descended from Norwegian immigrants, and Ella (Holm) Nelson. Nelson graduated from Knox College with a bachelor's in mathematics in 1958 before moving on to Princeton University, where he earned a master's degree. After completing all of his classroom requirements for a doctorate, he accepted a job at State Farm Insurance. A committed volunteer to the actuarial profession, he received the Matthew Rodermund Memorial Service Award in 1995. Committed to the study of mathematics, he sponsored lectures through Knox University called MathTalks. One in particular covered, "America's Love-Hate Relationship with Mathematics." He is survived by his sister, Ellen Titus; his nieces and nephews; friends and colleagues. He was preceded in death by his parents and his sister, Ann Ritzius. Nelson's family would like to thank the staff at Lutheran Hillside Village for their wonderful care and kindness to him. Memorial contributions may be directed to the Salvation Army or Project Hope. An online guestbook is available at www.MuellerFH.com.
The Actuarial Review Reporter
Martin Adler (FCAS 1969)
1934-2021
Marty Adler was born August 12, 1934, and died July 17, 2021. He was 86 years old. He was the beloved husband of Harriette Adler and devoted father of Jeff (Faith) Adler, Lorraine (Philip) Altschuler and Sharon (Ron) Gross. He is survived by sister Marilyn Stamberg and grandchildren, Jacob, Ethan, Evan, Sam, Amanda and Alex. Memorial contributions may be made in his memory to Congregation Har Shalom or Congregation Hevrat Shalom. Jaci Pasley, a fellow actuary and colleague of Adler's, wrote of him: "Professionally, he was extremely well respected and set a great example for younger actuaries. I probably learned more from him than everyone else combined. He could always laugh at himself. We would joke with him about his rigid formatting rules or his 'Mr. Rogers' cardigan or the sweets he hid from Harriet, and he laughed with us." Pasley noted, "he seemed like a different person when he became a grandfather. I know how much he loved his family." After retiring, Marty Adler worked for Actuarial Review for many years, finding and writing stories for the column "Nonactuarial Pursuits of Casualty Actuaries." Now called "Downtime," the column featured CAS members' outside activities, from the unusual — cheesemaking, roller coaster riding and sheep farming — to the common — running, biking or walking great distances. Adler thoroughly enjoyed his reporting job. "Marty's enthusiasm was such a joy to me," said AR Managing Editor Elizabeth Smith. "I miss our conversations."
The Persistent Soul
Paul M. Wiegert (ACAS 1975)
1937-2020
When a car accident confined Paul M. Wiegert to a wheelchair in 1963, he did not allow his disability to interfere with his becoming an actuary. He had faced harrowing challenges before. Ten years earlier he served three years in the U.S. Army's 77th Special Forces as a Green Beret paratrooper in post-WW II Germany. The man who lived his life never holding back passed away on Oct. 27, 2020, after a short hospital stay at Aspirus Wausau Hospital in Wisconsin. He was 83. Born Jun. 30, 1937, in Appleton, Wisconsin, he was the son of the late Melvin and Bertha (Beach) Wiegert. On April 25, 1959, he married Luella Leick, and together the couple had three children. In 1970 he earned his master's degree in mathematics from the University of Illinois. He retired as the director of homeowners and auto pricing for Sentry Insurance in Stevens Point, Wisconsin, in 1994. Despite being a paraplegic for 58 years, he lived a full life. He enjoyed boating, woodworking, flying radio-controlled airplanes, pampering his lawn and traveling with his wife. The couple also lived in the home they built on Lake Dubay, Wisconsin and spent 23 retirement winters in Panama City Beach, Florida. He is survived by his wife, three children, eight grandchildren, eight great grandchildren, five siblings and many nieces and nephews. Please send donations to a charity of your choice. To express online condolences, please visit www.petersonkraemer.com.
The Airplane Instructor
James T. French (ACAS 1968)
1931–2021
James T. French died at home in Osceola, Wisconsin, on July 9, 2021, surrounded by family after two years of declining health. He was 90 years old. He was born Jan. 11, 1931, in Peterson, Iowa, to Clifford DuBois and Annie Marie (Tumler) French. He had one brother, Jerre. French attended high school in Spencer, Iowa, and graduated from Iowa State University in 1953 with a bachelor's degree in industrial economics. Upon graduation, he enlisted in the U.S. Army and was assigned to counterintelligence. After receiving basic conversational training in Japanese, he served an 18-month tour in Korea. He was immensely proud of his military service and regarded it as life-enriching. Afterwards, he worked for the Continental Casualty Company in Chicago for 19 years as an actuary, later accepting a position at Mutual of Omaha. He retired from ITT Life Insurance Company as senior vice president and CFO in 1996. In 1982 he married his wife Judy (Greer) in Hennepin, Minnesota. During retirement, the couple moved to the St. Croix River Valley, Wisconsin, area in 2001. French loved airplanes and obtained his private pilot's license while living in Chicago, eventually becoming certified as a flight instructor. He loved his dogs, country living, classical music and the Nutcracker Fantasy, as well as having a project to tinker on. He is survived by his wife, two children, two stepchildren, three grandchildren and two great-grandchildren. Donations in his memory may be given to Arnell Memorial Humane Society in Amery, Wisconsin, or the Nature Conservancy.
The Coach
Ronald J. "Ron" Zaleski Jr. (FCAS 2005)
1979-2021
Ronald J. "Ron" Zaleski Jr. passed away unexpectedly on Sept. 3, 2021, in Huntingdon, Pennsylvania. A youth baseball, basketball and football coach, Zaleski was a firm believer that everyone should put their best effort into everything they do, learn the rules of the game, play fair and ask questions. Born on Nov. 13, 1979, in Baltimore to Ronald and Carla (Gardner) Zaleski, he graduated with a mathematics degree from Loyola University, Maryland, in 2021. Before his death, he was vice president of insurance analytics at Mutual Benefit Group, which he started in 2016. During his career, he worked for the Bankers Insurance Group, the Hanover Insurance Group, Liberty Mutual Insurance and Farmers Insurance. Zaleski served on the implementation task force for the CAS Educational Paper on Ratemaking from 2007 to 2009 and was a member of the CAS Ratemaking Committee from 2007 to 2015. When Zaleski wasn't working or coaching, he loved playing video or tabletop games. He also enjoyed cooking. The Baltimore native was a faithful fan of the Orioles and the Ravens. He is survived by his wife of more than 16 years, Kelly (Taggart) Zaleski; their children, Joshua, Michael and Megan; his parents, Ronald Zaleski Sr. (retired actuary) and Carla (Gardner) Zaleski; and his sisters. Memorial contributions should be made to Huntingdon youth organizations, the Huntingdon Community Center or Huntingdon Regional Fire and Rescue. To sign an online guest book and express condolences, visit www.johnbbrownfuneralhome.com.