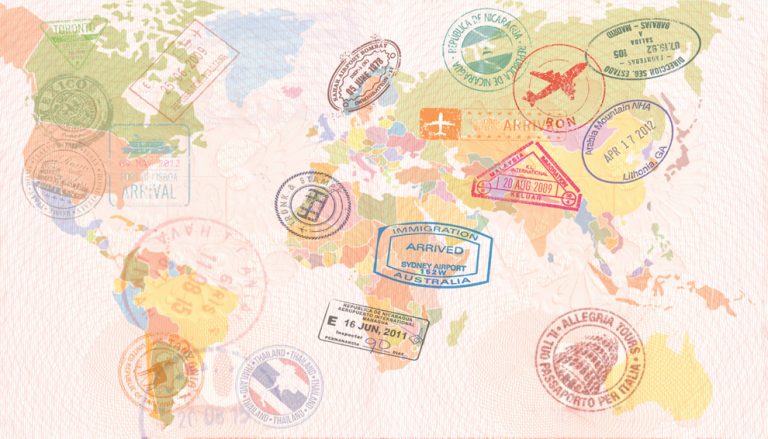 Because the Casualty Actuarial Society is a global organization, it is fitting that the organization held its Annual Meeting in Honolulu, right in the middle of the Pacific — a good place for a truly international view.
"Actuarial Challenges Around the World," the first general session of the November 2019 Annual Meeting, brought together top actuaries to discuss their views on the profession and the industry. CAS Director of International Relations Ran Guo, who is based in Beijing, led the discussion on a series of topics with Jefferson Gibbs, vice president of the Actuaries Institute in Australia; Ana María Ramírez Lozano, president of the Colegio Nacional de Actuarios in Mexico; Marc Tardif, FCIA, FSA, president of the Canadian Institute of Actuaries; and Dehong Xu, FCAS, president of Liberty China.
The challenge of the quants
The panelists were asked whether actuarial jobs are being taken away by other quantitative professionals like data scientists.
Xu said that actuaries need to break free of their traditional roles, especially when some of their duties can be performed more cheaply by non-actuaries. He emphasized that actuaries need to be courageous and to take risks — a theme he would return to a few times during the session.
Borrowing a phrase from an American friend, Gibbs said that actuaries should be "alert but not alarmed." Quants aren't the only threat; pricing tools are quite efficient and could also take away jobs, he warned. Actuaries should make sure the world understands the value that they bring.
Xu recommended a bold course, joking that the proper attitude could be: "The actuary can do every job in the company."
Actuaries may want to move to nontraditional industries, but they are having trouble breaking through. Outside of insurance, "We aren't a known quantity," Tardif said. "We think we have a role to play and we intend to play it," he said, even though cheaper resources are always a possibility.
Ramírez Lozano thinks that actuaries are irreplaceable at insurers, but in order to be competitive, they have to develop "those soft skills" like communication.
Guo advised actuaries to look beyond pricing and reserving to find which of their skills create the most value for their employers, then capitalize on those skills.
The challenge for growth: How will the profession grow?
Gibbs said it is OK to get more technical in one's work, but "balance that by looking at the bigger picture." In the past couple of years, general insurance actuaries have been moving to the C-suite and beyond P&C entities. For example, some Australian actuaries have begun to work in analytics for the retail and government sectors. Distribution and human resources functions also need actuarial skill sets.
In Canada, actuaries are also advancing to the C-suite, but it varies from firm to firm. "There's room to grow there," Tardif said.
Ramírez Lozano notes that actuaries are moving to areas in which plotting strategy is critical. Often it is the actuary's job to instruct a data scientist on how to solve a problem. "We know the market. We understand the problem. We can solve the problem," she said.
Xu recommended a bold course, joking that the proper attitude could be: "The actuary can do every job in the company." The days in which inexperienced actuaries get promoted are ending.
Technology: How will insurtech change the insurance market?
Change is constant; technology is only one aspect of it, said Gibbs. Having more technological tools gives actuaries more time to discuss analysis with a client, which makes communication crucial. "Lots of people can [use] tools, but not everyone knows how to communicate," he said. Part of communication is understanding client attitudes toward technology and anticipating them.
The insurance market will not continue to develop without technology, said Ramírez Lozano, who advocated for actuaries to use technology and stay aware of new developments. "I think we should put technology in our DNA," she said.
Life insurers may have their share of "fancy technologies," Tardif said, but property-casualty insurers are ahead. Particularly, he noted P&C efforts combating fraud. He also called on P&C actuaries to help those in other, less technical areas to understand and take new risks instead of continuing conventional ways of working.
Xu commented that technology is reshaping corporate structures, with flatter organizations replacing the typical reporting pyramid. "That means that the leaders of today may not be the leaders of the future," Xu said. Actuaries can play an important role as tech-savvy players throughout a company, including nontraditional areas like human resources.
Whither the actuary, today and tomorrow?
Distilling these perspectives taken from, literally, around the world, to two was difficult, but here they are:
Actuaries face challenges from technology and from new classes of workers.
Actuaries can address them by creating new talents that leverage upon the old, whether by looking outside the traditional insurance pricing/reserving roles or by becoming better communicators to those who depend on them.
Xu's advice to actuaries, which he said more than once, bears repeating: Be bold. He encourages actuaries to ask themselves, "Can I do this? Is it worth it?" and to accept the challenge.
"The world isn't as tough as you might think," Xu said.