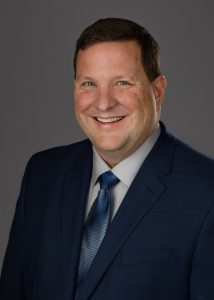 Welcome to the CAS Staff Spotlight, a column featuring members of the CAS staff. For this spotlight, we are proud to introduce you to Ken Williams.
What do you do at the CAS?
I do a variety of tasks to support the staff and members, including speaking at different meetings, answering media requests and doing research related to actuarial science. I also work on projects related to admissions and exams, such as the National Association of Insurance Commissioners' review of the appointed actuary credential.
What do you enjoy most about your job?
I like traveling and meeting people while promoting the actuarial profession. Being an actuary is a great career, and I will discuss the profession to anyone who will listen.
What's your hometown?
I grew up in two small towns in Indiana: Washington and Ramsey.
Where'd you go to college and what's your degree?
I am a Boilermaker from Purdue University with a degree in math and statistics and a focus on actuarial science.
What was your first job out of college?
I was hired as an actuarial analyst at Country Financial (then Country Companies) in Bloomington, Illinois. I worked there for 27 years before joining the CAS.
Describe yourself in three words.
Friendly. Inquisitive. Adventurous.
What's your favorite weekend activity?
For the last eight years, many of my weekends have involved watching my daughter play travel softball.
What's your favorite travel destination?
Wow! This one is tough — probably San Diego.
Name one interesting or fun fact about you.
My son and I have ridden almost all of Amtrak's long-distance train routes. We have taken trains from Chicago to New York, Philadelphia, Washington, New Orleans, Los Angeles, Reno and Seattle.